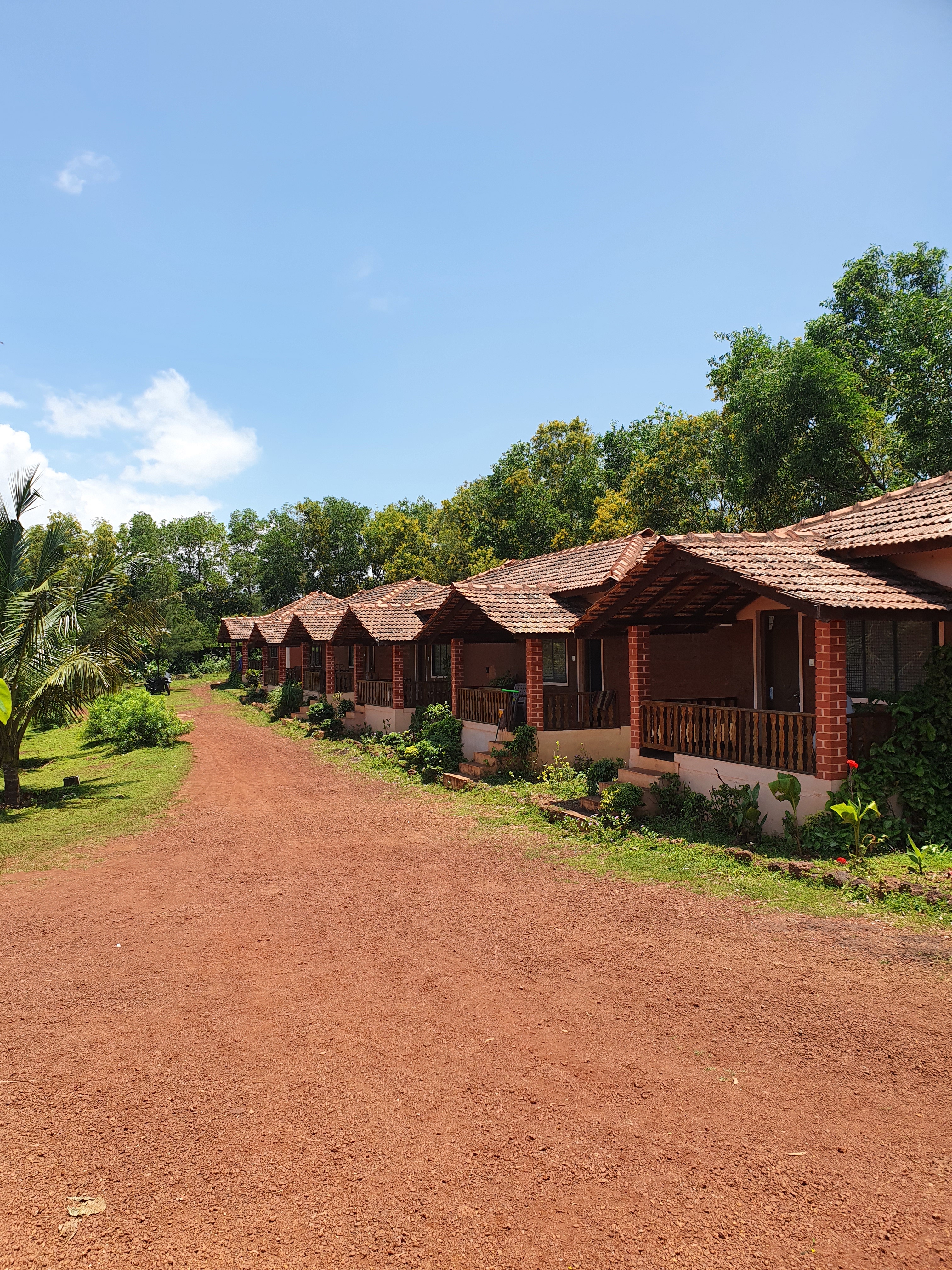 My first ever workation - Exploring Gokarna, Karnataka
6 months into the COVID-19 lockdown in India, the city of Bangalore (my hometown) finally started showing signs of opening up.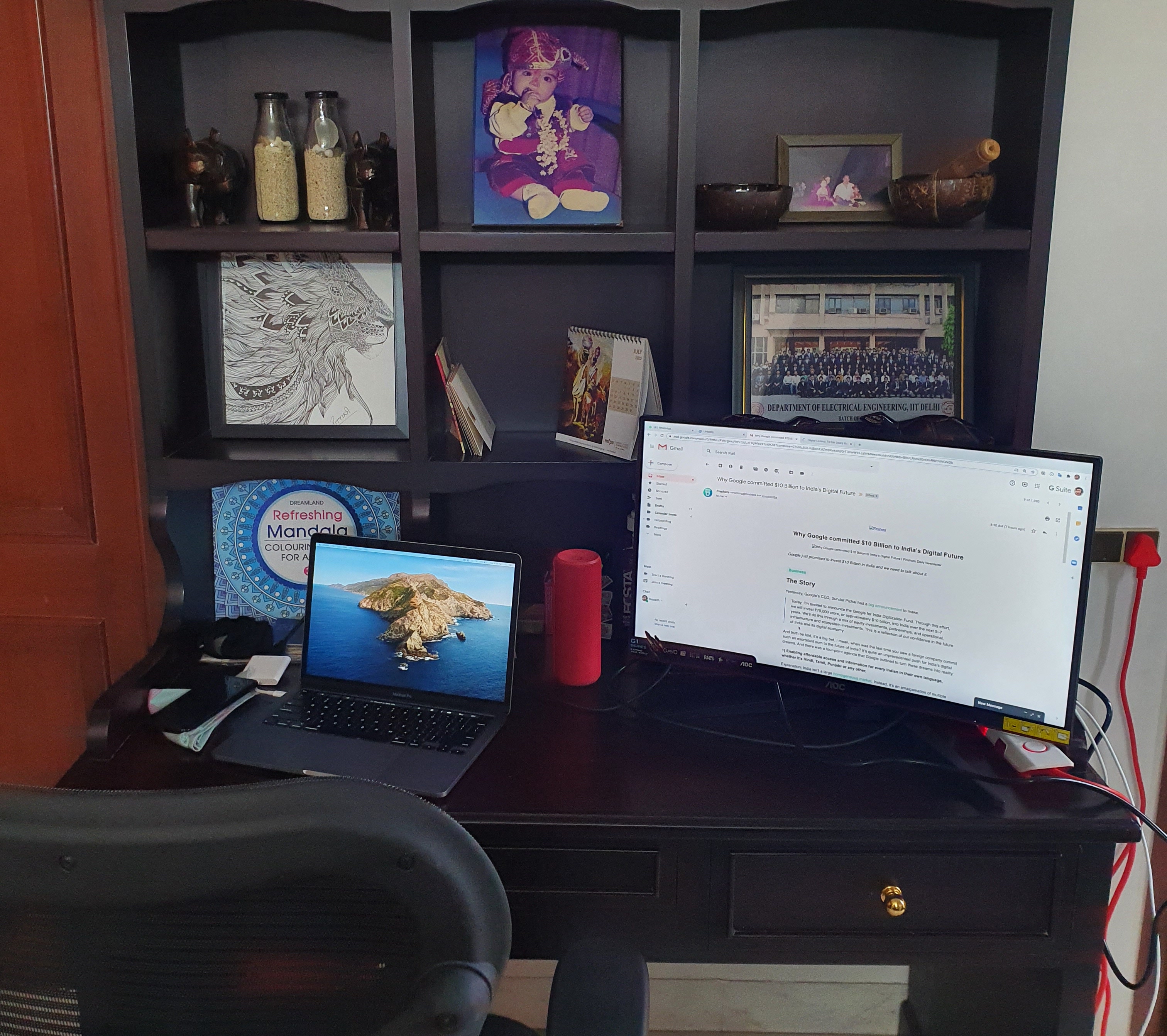 I was tired of working from my home desk and wanted some change of air. In a typical year, I'd have taken a break and rushed to the himalayas for a trek but things were different and didn't have many options.
Deciding Gokarna
Even after belonging to Bangalore, I had never been to Gokarna. Although we had once planned a trip with friends, it got canned (not surprised, are you 🤪). Well it was early September 2020 and I started planning on a two-week work-and-travel break: workation wasn't a thing yet.
A run on the beach was the one thing I was craving for, and decided to go the nearest pretty beach with a good weather.
Planning for Gokarna
It was the first time I was planning a workation and I wanted to leave no stone unturned. I carried everything that my work could ever require: from a 27inch monitor to WiFi router to extension cables and 2 laptops (1 main, 1 backup🥲). I carried legit everything that could come to my mind. Ofcourse it got heavy.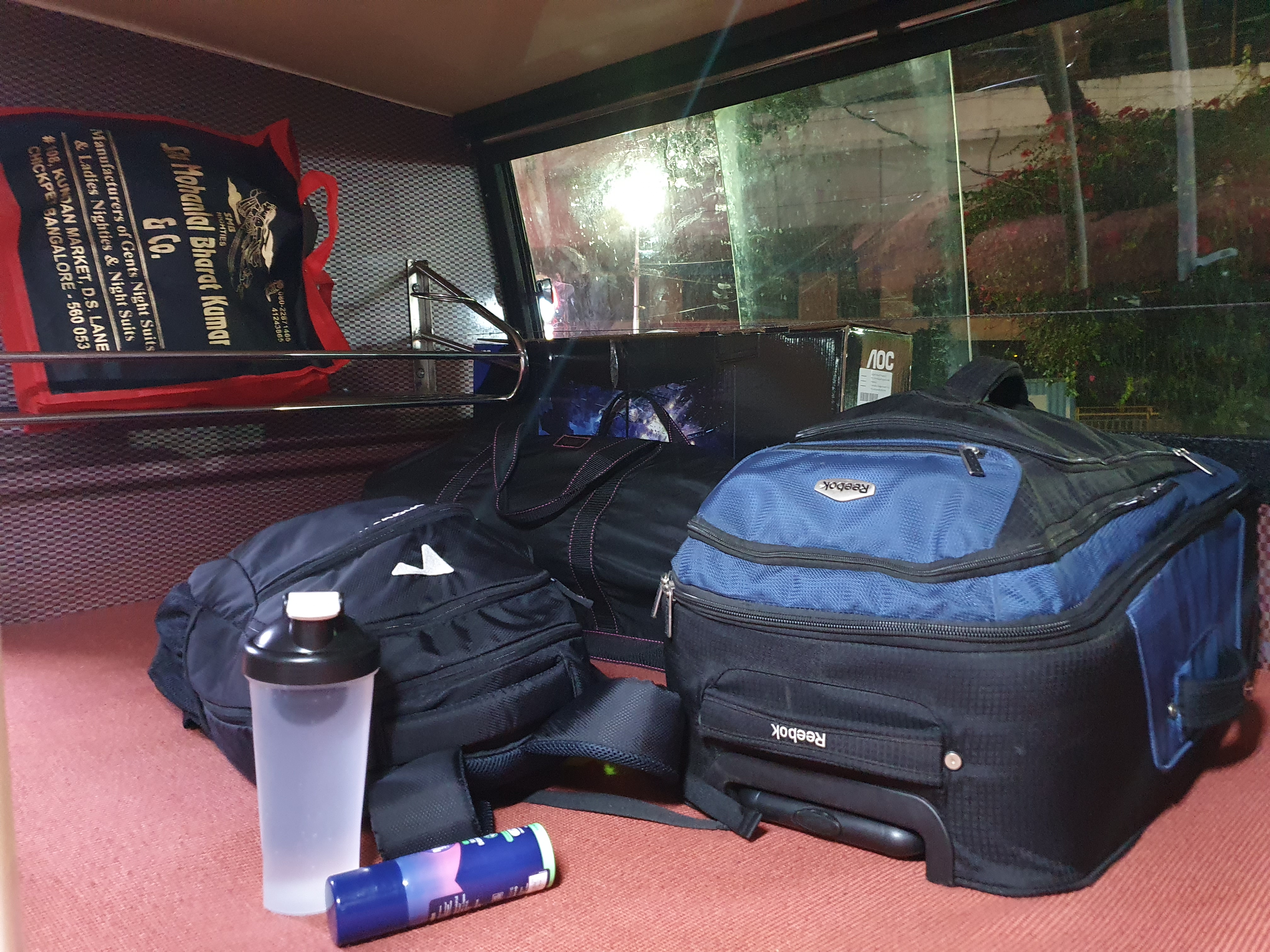 With two suitcases, 1 TV monitor box and 1 bag full of food goodies (in case I got too busy to go out for lunch), I needed 1.5 seats in the sleeper bus for my bags and 0.5 seat for myself. 😂
I decided to take a private room in Zostel Gokarna, and kid you not, the property is quite ideally located! On the top of a hill overlooking the Om beach with a great breeze all throughout, it felt so soothing.
The rooms was beautiful and I had a good host (Mo!) who helped me in the following ways:
He got me a table+chair from the cafe into my room to allow for working from there.
He moved the wifi router closer to my room and added a few extra charging points in the common room.
He prepared a custom daily meal plan for me (at a significantly cheaper price) which reduced my burden of "what to eat for dinner"
He let me use the washing machine and cafe's refrigerator as and when needed
Within a few days after all these things, I felt settled. 
The Daily Routine:
Mornings:
I'd wake up early in the morning for a quick workout on the terrace facing the sea. I also was learning how to do "skipping" (yeah I know too old already, but who cares 😂). So I'd try to fix my gaze on the beach and do 100 skips at once, failing more than succeeding.
Post that, I'd make my own breakfast and quickly get to work!
Lunches:
This was probably the most hectic work period for me with multiple important projects going on so I'd be working through the day, sometimes until late nights without breaks.
The host would drop me a message when my lunch would be ready. That gave me a chance to have a change of place and work from the cafe for next few hours.
Evenings & after:
Whenever I got free sooner, I'd take the chance to explore the town or go for a walk on the beach. It was quite peaceful with very few folks.
Weekends:
I had planned for a 16 day trip with 2 weekends in Gokarna - giving me enough time to explore and do some activities nearby. 
The first Saturday, I went to the beach on a really long walk-run-walk. Starting at 9am on the cloudy day, it was almost 1pm by the time I came back. I had walked 7kms on the beach until the point where the sea went inland. In the journey, I met some folks at other cafes on the beach and also stumbled upon a green turtle that was washed from the sea onto the beach.
Post that, I tried a local food joint for some dosas and returned back after a sumptuous meal.
The Zostel in Gokarna had some hul-chul on the weekend nights - with rooms fully occupied and multiple folks playing their instruments. It was a great weekend
Unexpected return to home:
Due to a COVID-19 related event in the family, I had to return home in the middle of my second week in Gokarna. While the trip was cut-short to 10 days, I was satisfied with the change of wind and happy for the time!
The future full of workations:
Since then, I have taken short trips to Goa, Himalayas, Chattisgarh and Sri Lanka for workation - some with friends and some solo. Living in another city like a local and exploring the culture is just mesmerising and I can't get enough of it!
Want a secret list of the most beautiful places for your next workation? Just fill out this form and I'll send it right across!