My first international workation - Life in Sri Lanka
I went to Sri Lanka with the plans of staying for a week or two but before I knew it, I spent a full month in the beautiful island country.
Funnily, it didn't feel like a month at all because I had a really packed schedule on most days. In this short write-up, I'll just go over how my days were typically spent.
Want a secret list of the most beautiful places for your next workation? Just fill out this form and I'll send it right across!
The mornings:
Moving to Mirissa, the one thing that was a definite benefit was the access to the beach at a walking distance. To add to that, Sri Lanka is a surfer's paradise!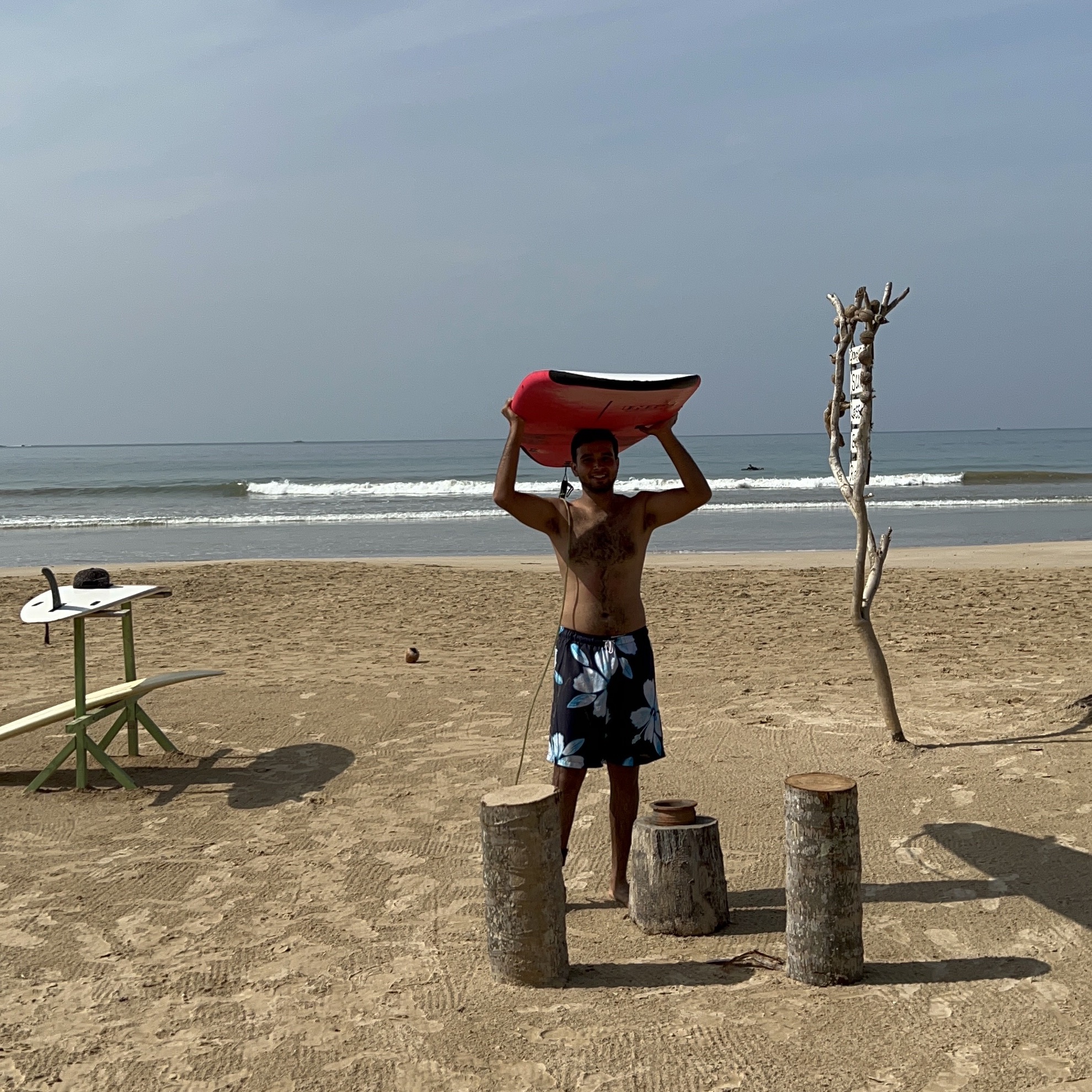 Every morning, I'd wake up early to either swim in the ocean or go for my surf lessons. If the waves at the beach were good for beginners, I'd come back happy. Else, I would come back struggling and feeling beaten.😂
After that refreshing morning, I'd have my breakfast at the homestay (I found it on a Facebook Group). We had a common kitchen for the guests so I'd just go and make porridge or a milk shake with some fruits or upma when I want to feel like home.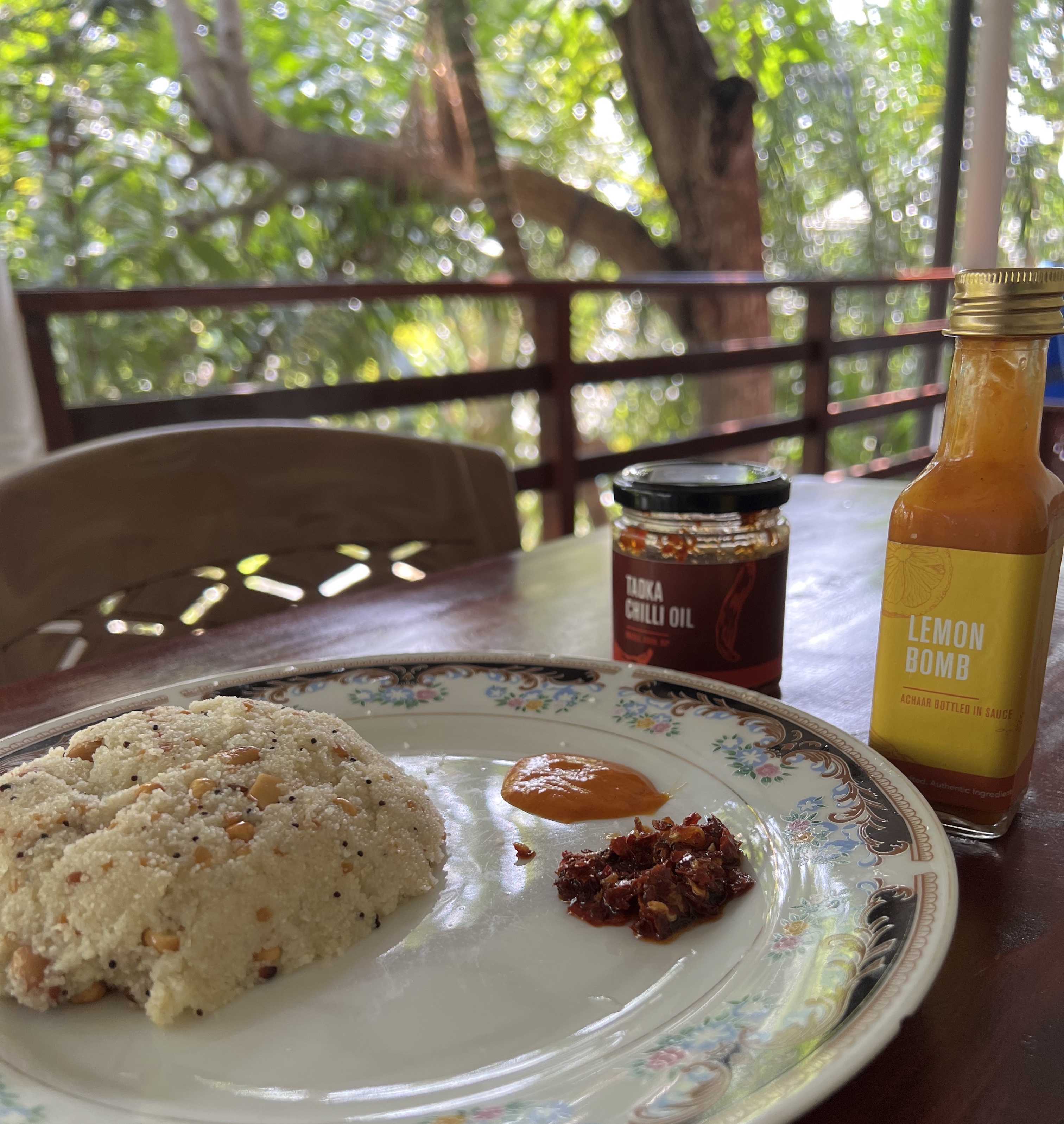 Working through lunch:
The next few hours would be super hectic. Back-to-back Zoom meetings and work to do, I'd be drowned in the work while seated in the balcony. Luckily, the homestay had an open verandah with trees in the surrounding - it made sure I didn't feel the afternoon heat.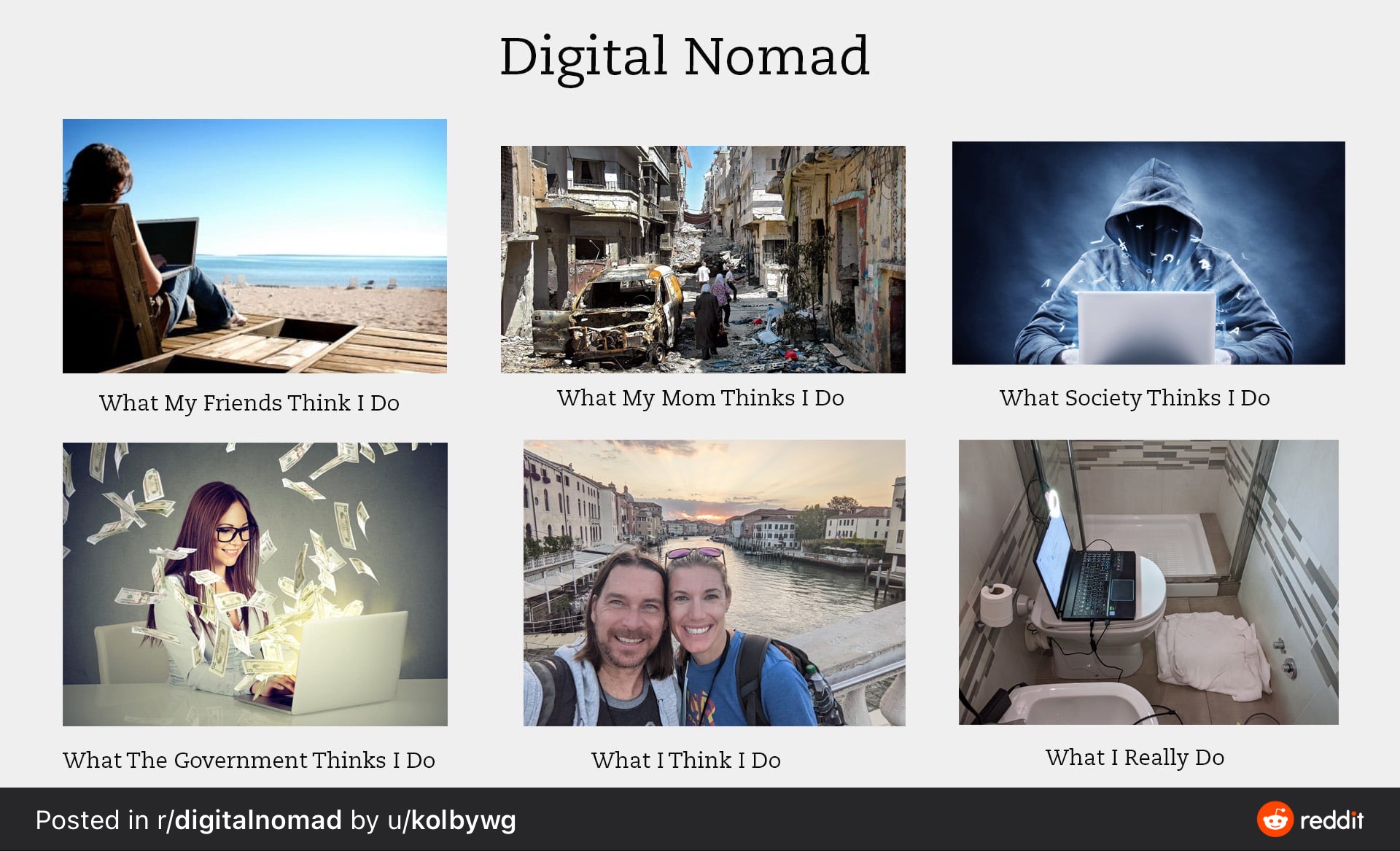 In the first few days, I had looked around and scouted for cafes and restaurants in the area. I'd typically go to one of them that would have good wifi and work through the lunch.
On some days when I felt lucky, I would go to a beach side shack and work with a view for few hours. The risk was that wifi might falter so I didn't experiment too much between work.
After the first weekend, the beaches or "fun things nearby" never distracted me while working. If anything the vibe really made me feel refreshed and more productive!
Evening adventures:
When I was looking for what interesting things I could try around here (apart from surfing 😜), I chanced upon a mixed martial arts class conducted by an experienced coach nearby. I did a trial class and found it to be fun!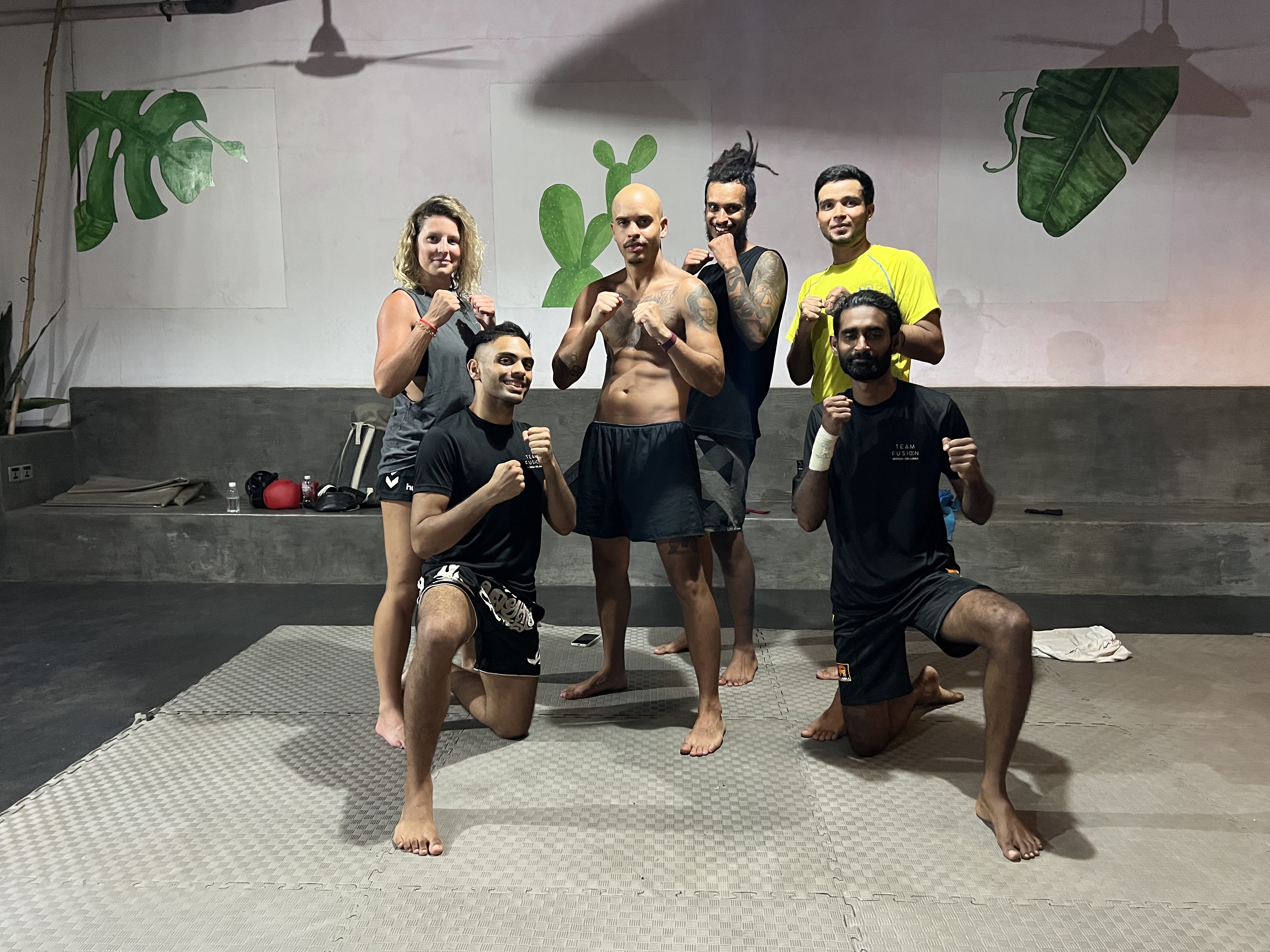 So I'd take a break from work around 4:30pm everyday and go for the class. While I was a total noob at what I was doing in the class, the other members were really encouraging and helpful (like me, most of them were on a vacation/workation to Sri Lanka).
After the class I'd just walk back to the homestay, sometimes taking a de-tour to the beach for the sunset. 
Dinner and winding-down:
There was a grocery store not too far from the homestay, so whenever I didn't feel like going out for dinner, I'd just make rice with a curry. Truth be told: I took some masalas/sauces from home (thank you Pataakha foods!!) so it'd be fast to cook and I'd not have to get a full-fledged marwadi kitchen (kinda impossible right). 
After the dinner, I'd head out for a walk and if in the mood, stop by at one of the places on the beach for a beer and hang out at the party.! 
On days when I decide to take a nap in the afternoon, I'd work for an hour or two in the night before winding down. 
Oh wait!
The weekends - what about the weekends? I'm working on the next piece about what I did during weekends and my entire itinerary..Click here and you'll be the first one to see it when it's ready! ❤️
Here's a teaser.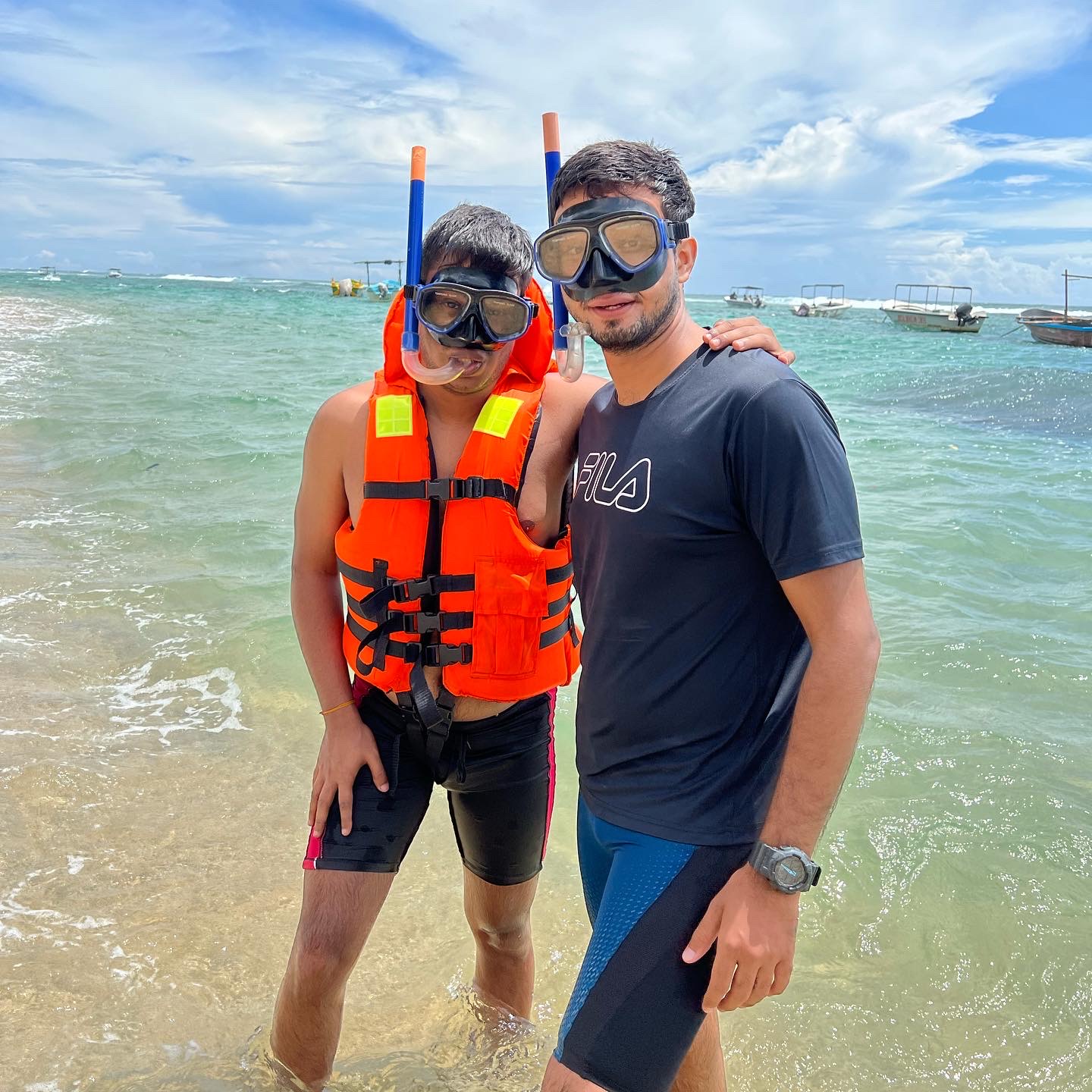 Want a secret list of the most beautiful places for your next workation? Just fill out this form and I'll send it right across!