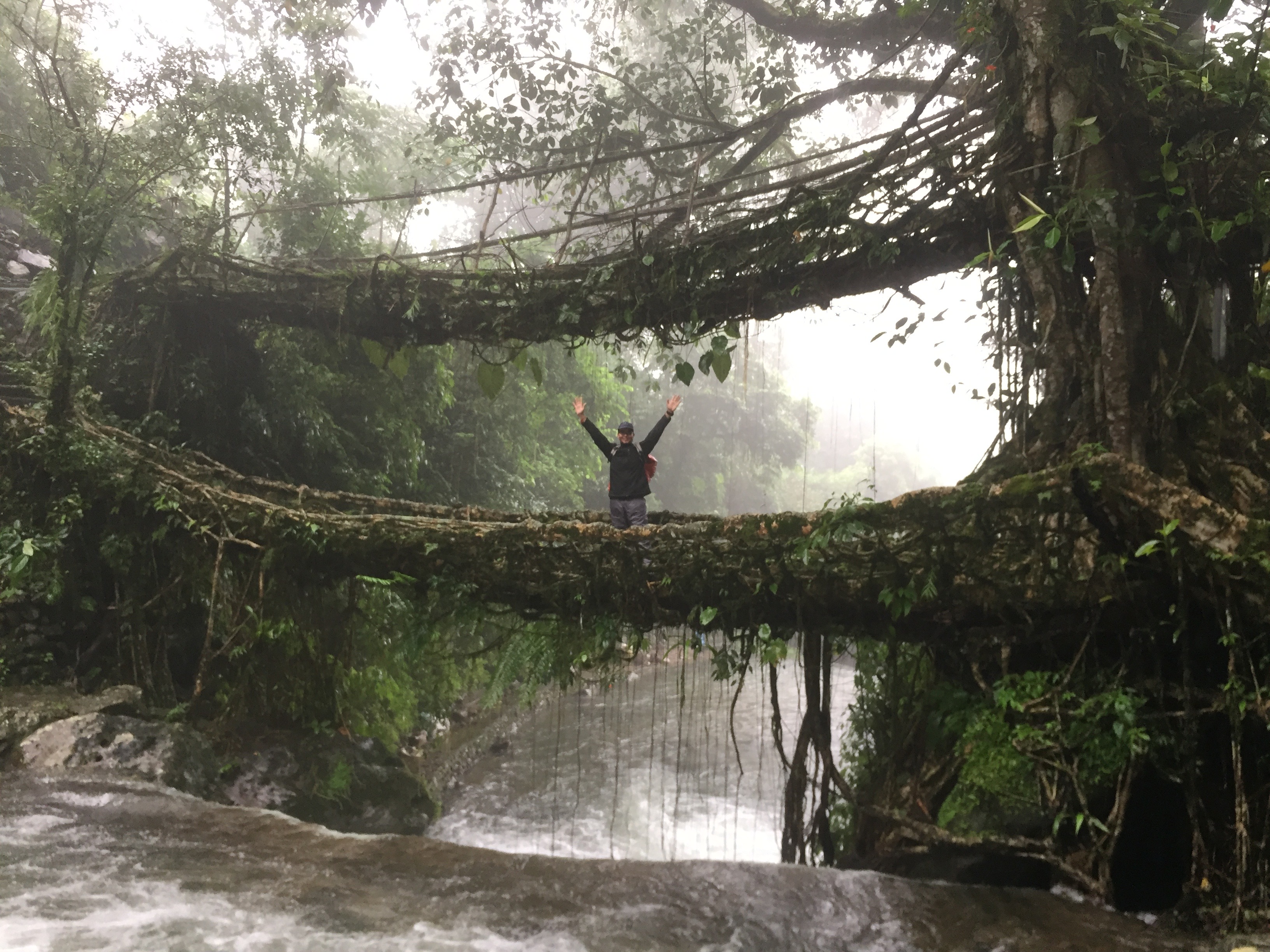 Exploring the Extra-ordinary Double Decker Living Root Bridge
This is an excerpt of my exploration of the Double Decker - Living Root Bridge during my solo bike trip to Meghalaya.
Starting from Sohra (Cherrapunjee), I left around 8 in the morning for Tyrna. Today's plan was to go to Nongriat village (location of Double Root Living Bridge). Cruising through the mountains, the drive took me about an hour through the dense clouds and curvy hills.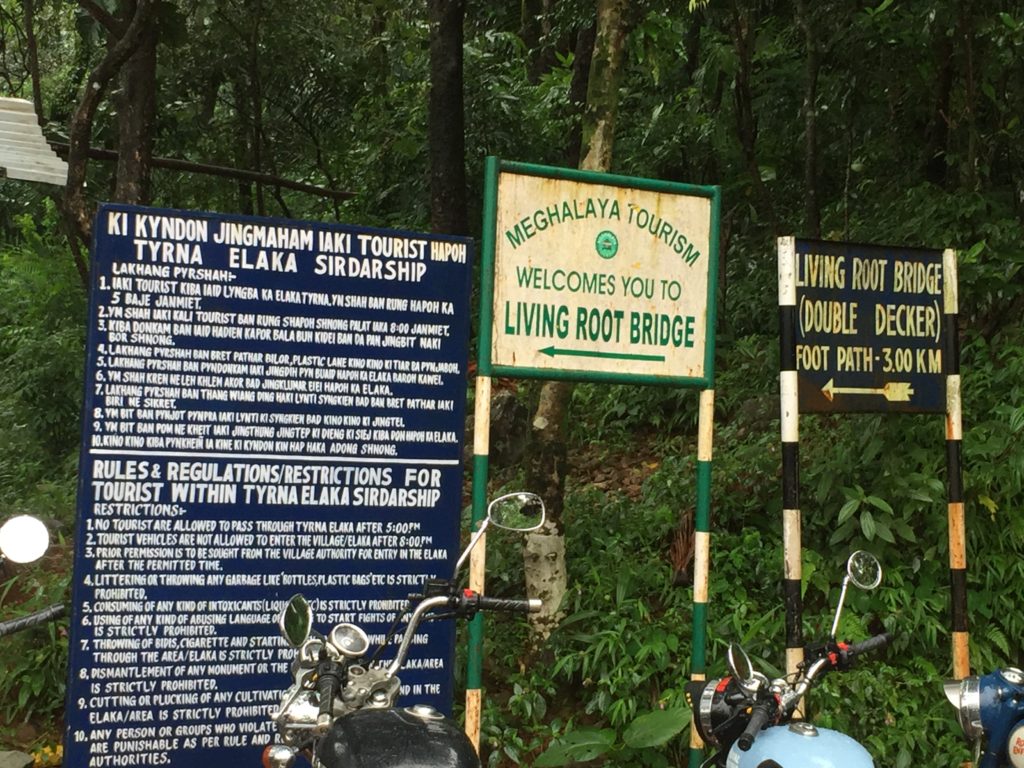 Hike to The Living Route Bridge
It's about 3kms of downward hike from Tyrna to the Double Decker Living Route Bridge (LRB). I was the first traveler to reach the starting point of the hike. Going down alone is an option - but not recommended during monsoon. I ganged up with a group of girls and took a common guide to take us along. Our guide - Minot was from Tyrna village. Crossing the streams over iron railings are a one-of-a-kind experience and the lush greenery all through the trek is mind-boggling.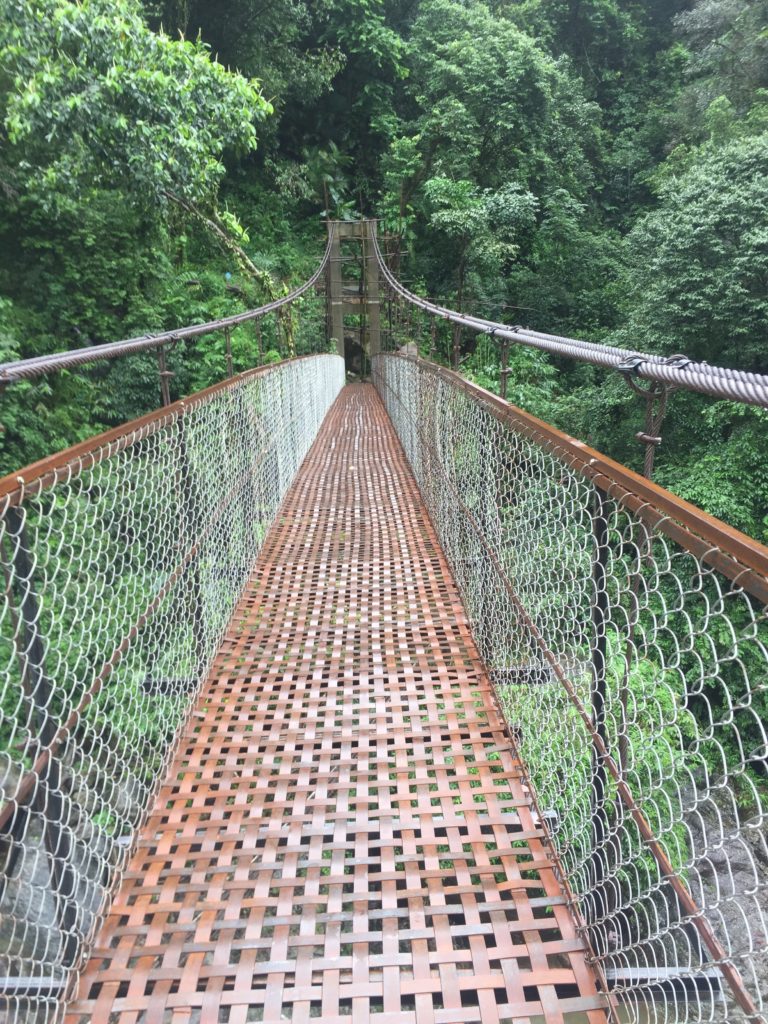 Many times, en-route the LRB, I would just stop for a moment to absorb the place and it's beauty.
It is a marvel - a creation like nothing else - a must experience - to see how people living in nature, bind with it - and not destroy/damage it.
It took less than 90 minutes to reach to the double decker living root bridge.
You notice that there is no concrete or iron anywhere but connectivity is unbound. It is just so refreshing that you will not want to see the infrastructure of the cities again in a few days. Right under the double decker is a stream flowing and there's a natural pool where you can chill for some time and relax your tired muscles in the cold water. With the heavy rains, the flow was strong so I had to be careful.
 

 

View this post on Instagram

 

 
I was staying right next to the double decker in a homestay (Serene Homestay, Biron) - see the view from my room below. I chose to call Biron the previous day and block a bed there - I did not want to come back up if the space got full there in the village.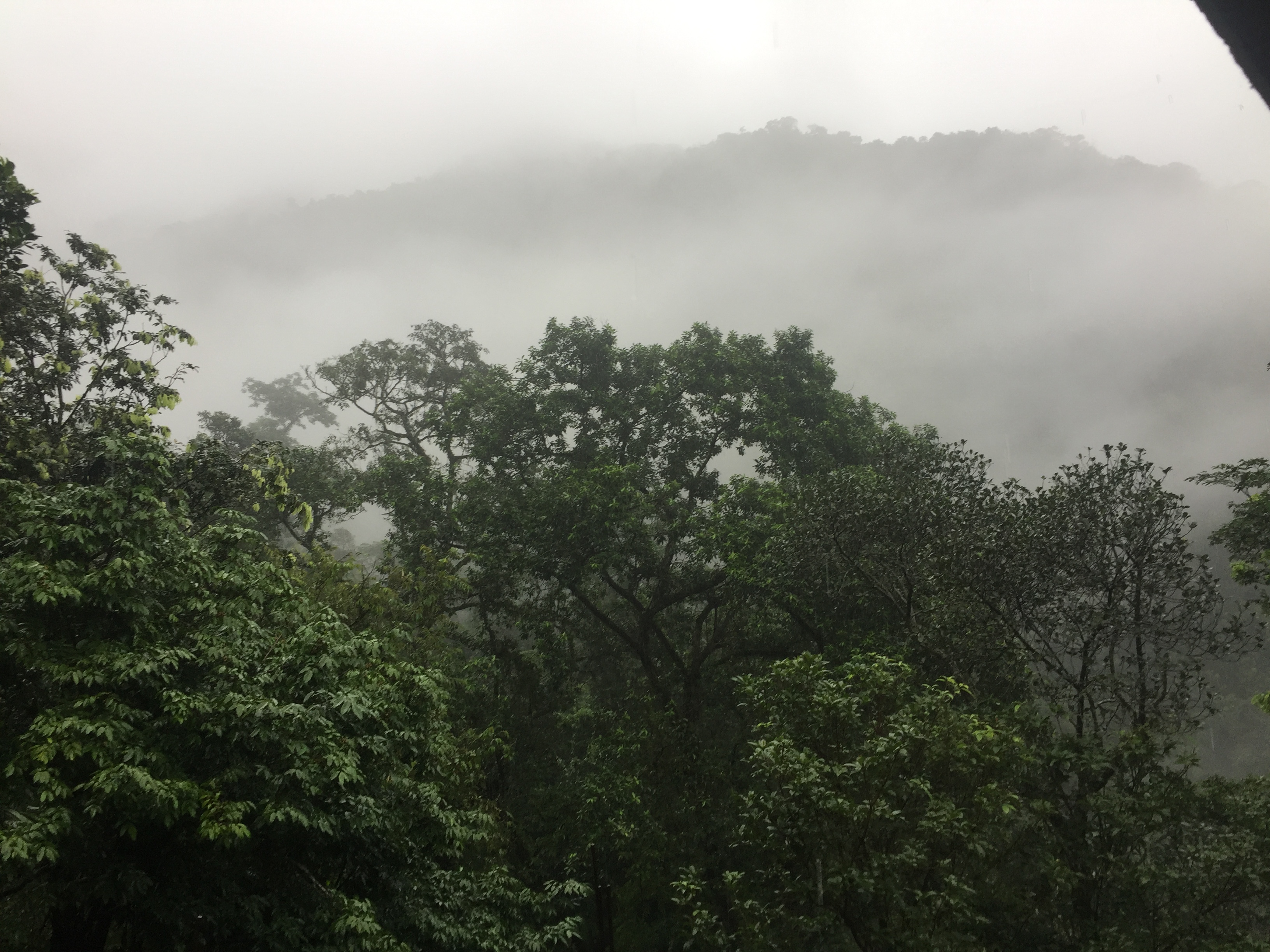 The Adventure Ahead : Rainbow Waterfalls
I was done with the exploration by around 2 pm (Yes, too early, I know) and had some food prepared by Biron. He recommended me to check out the rainbow falls since I have plenty of time. He also mentioned I should take a guide or do it alone. It was 1-1.5hours ahead from the double-decker. I wanted to do it alone - he gave me some instructions. Like he said, I crossed two bridges about 45-50 mins later and then faced a stream gushing with heavy force. The path seemed right but the flow of the river was strong & I was alone. Then I turned back from here - I wondered if maybe that's the waterfalls indeed and started walking back.
As I started walking back, I found a group of 10 Spanish people going to the falls. I just tagged along with them. The waterfall was about 30mins from the point I had turned. Even their guide confirmed that the stream was strong today due to the heavy rains since 4-5 days. After I joined the group, about 30-40 mins later we reached the falls. Although there was no rainbow (obviously) because of no sun / clear sky, the waterfalls were in great force.
Journey >> Destination.
Exhausted, I returned from rainbow falls by 5. Biron prepared me some delicious food to go with. Post that, I played with his kids - they just wouldn't stop giggling and running around!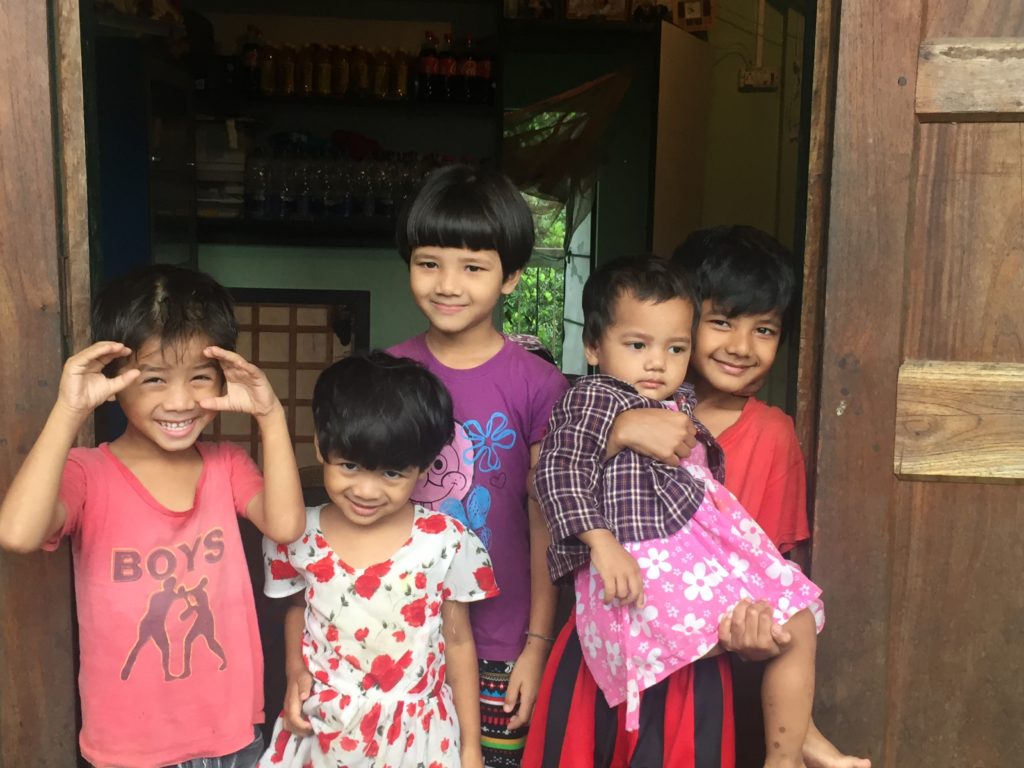 If you liked this story, you must read about my experience in Mawlynnong. Additionally, if you're planning a trip to Meghalaya - here's my itinerary.