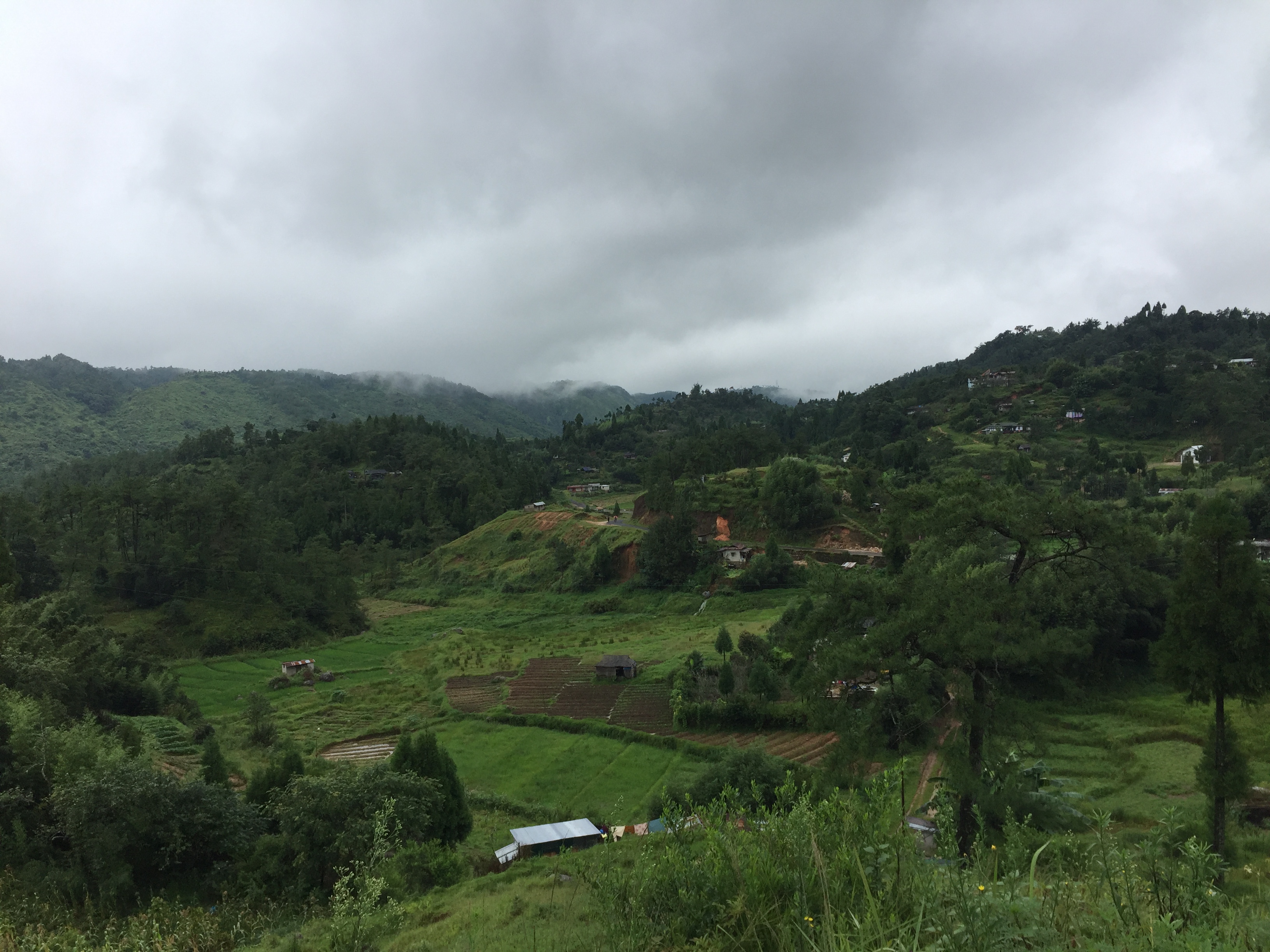 A Solo Bike trip to Meghalaya
This 10-day bike trip was one of the most wonderful experiences I have ever had. For this reason, I want to share with all you, the places I visited and my itinerary so that it can be of use to people enthusiastic about exploring the beautiful state of Meghalaya.
This was my itinerary: Guwahati → Mawphlang (via Shillong) → Sohra (Cherrapunjee) → Nongriat → Mawlynnong → (Dawki + Shnongpdeng) → Shillong (2N) → Guwahati
In case you are in a hurry and want to skip seeing the pictures - check out some of the important tips, I have added them at the END OF THE ARTICLE. CLICK HERE.
Yes! Like some of you readers, I am also filled with an adrenaline rush on the idea of visiting the wettest place of the earth in the season when it rains the most!
I chose bike as mode of transportation because it would let me to do some off-roading and wander into the interiors of the state. And for such an adventure, what better than Royal Enfield Himalayan!? I rented the bike from Guwahati through AweRides, RGB Road.
Must visit: Kamakhya Temple & New Brahmaputra Bridge
 

 

View this post on Instagram

 

 
Must visit: Sacred Forests - Mawphlang, Badapani (Umiam Lake & Shillong City)
The national highway from Guwahati upto Shillong is in top condition and you can ride at full throttle (save the rains & clouds!). You can take a break at Umiam Lake (one of the largest manmade lake) and just observe the calmness of the lake. Pro tip: Visit the property of Ri-kynjai resort - it's just too beautiful! :)
You cannot miss noticing the traffic discipline in Shillong.!

Check the last picture in the post below!.
 

 

View this post on Instagram

 

 
Must Visit: Sohra town, Mawsmai caves
Beware of heavy rains.
I did the most difficult stretch of bike journey after this - from Mawphlang to Sohra (Cherrapunjee). Read more about that here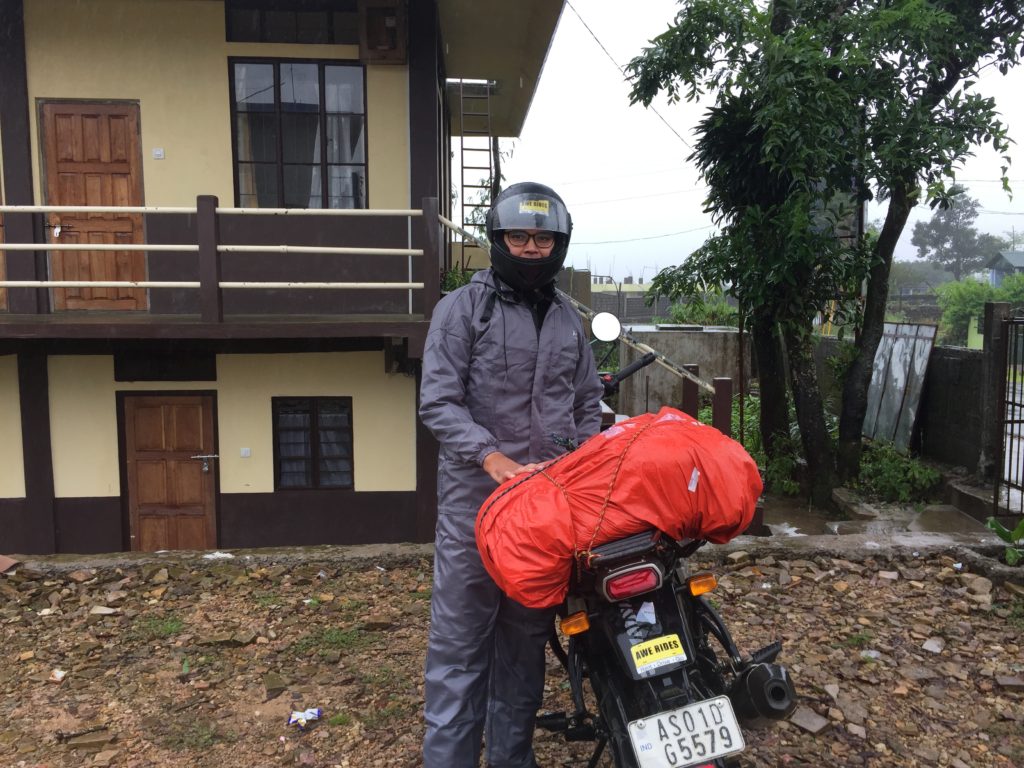 Must Visit: Double Decker Living Root Bridge, Rainbow falls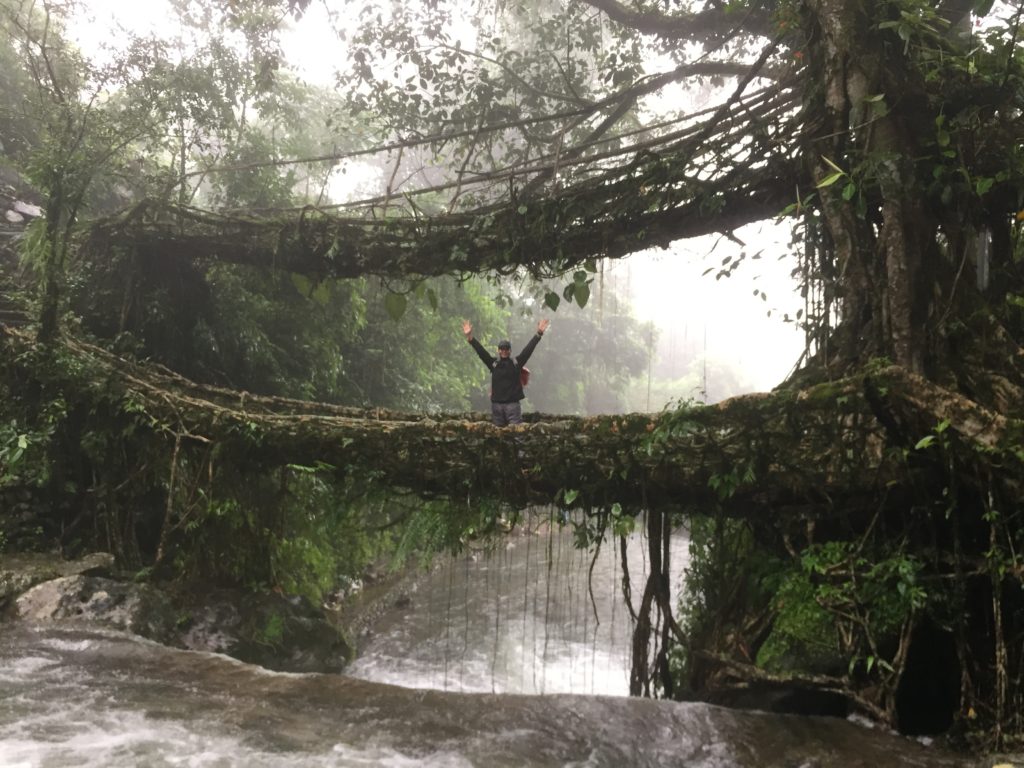 It is a marvel - a creation like nothing else - a must experience - to see how people living in nature, bind with it - and not destroy/damage it.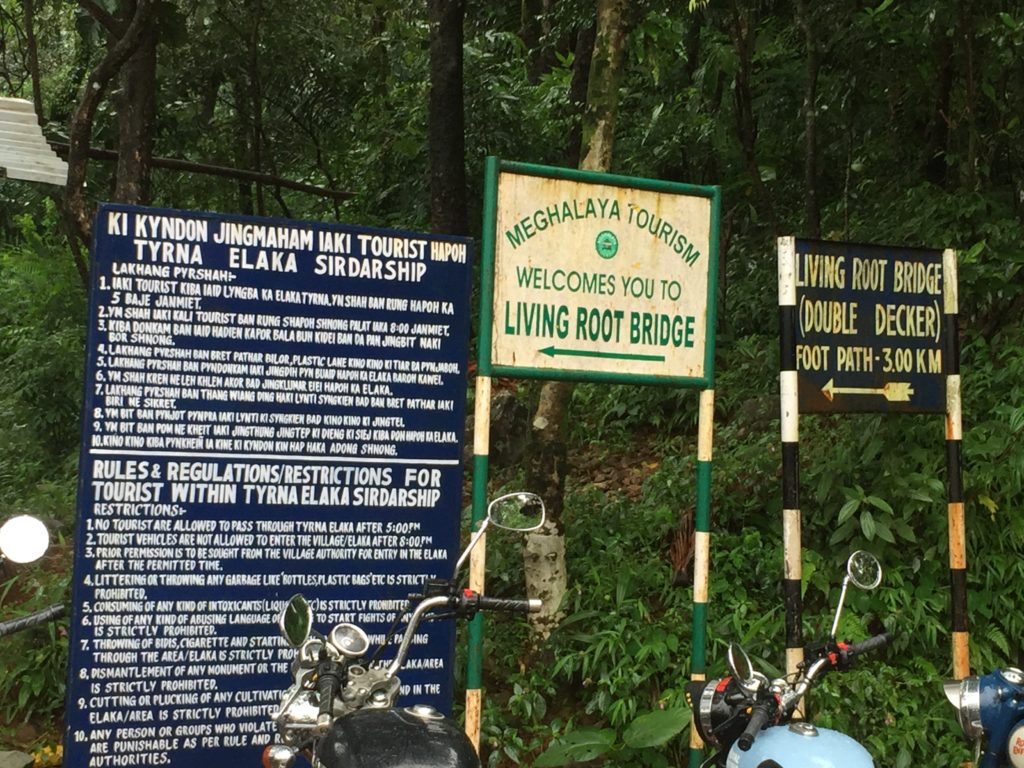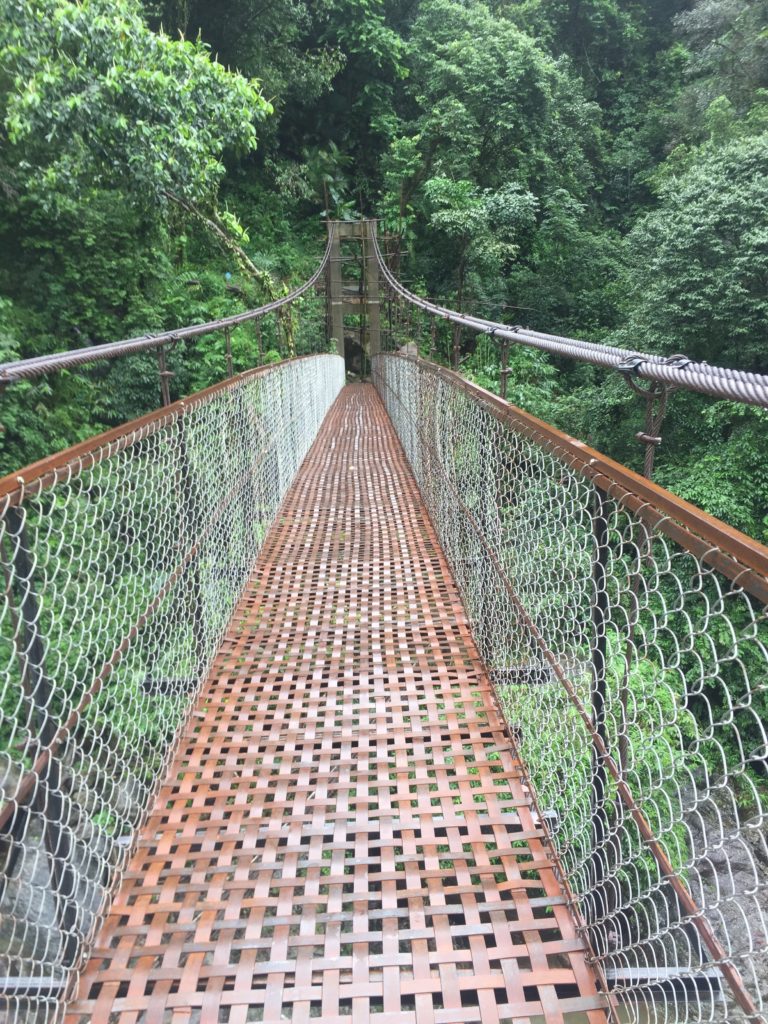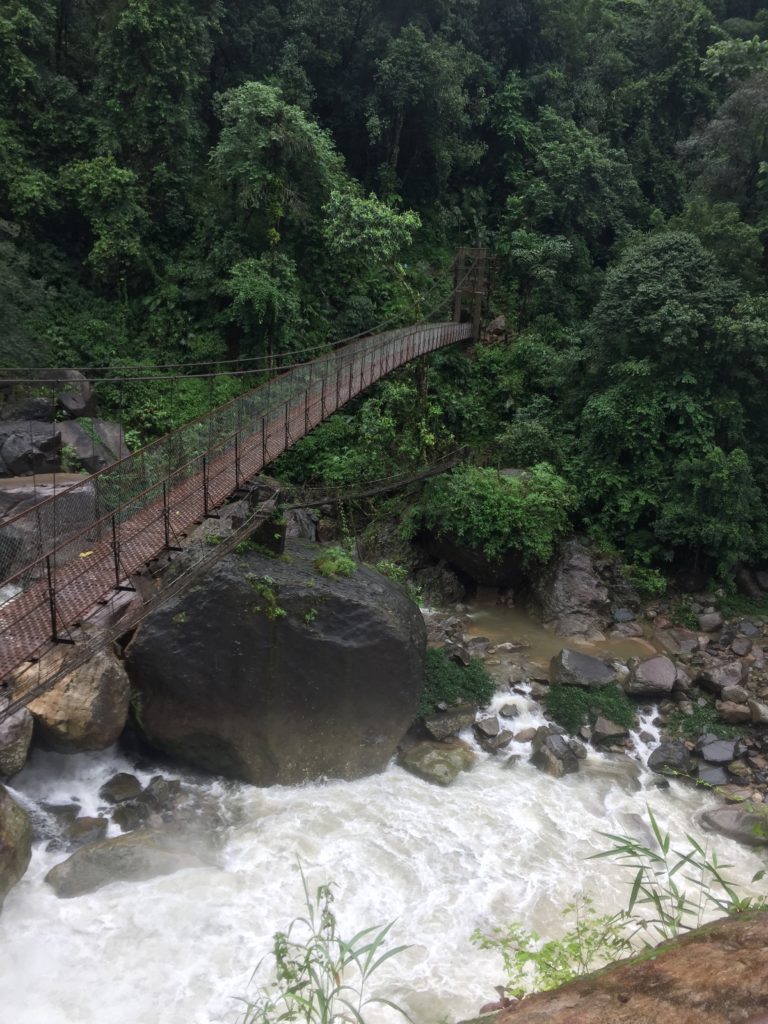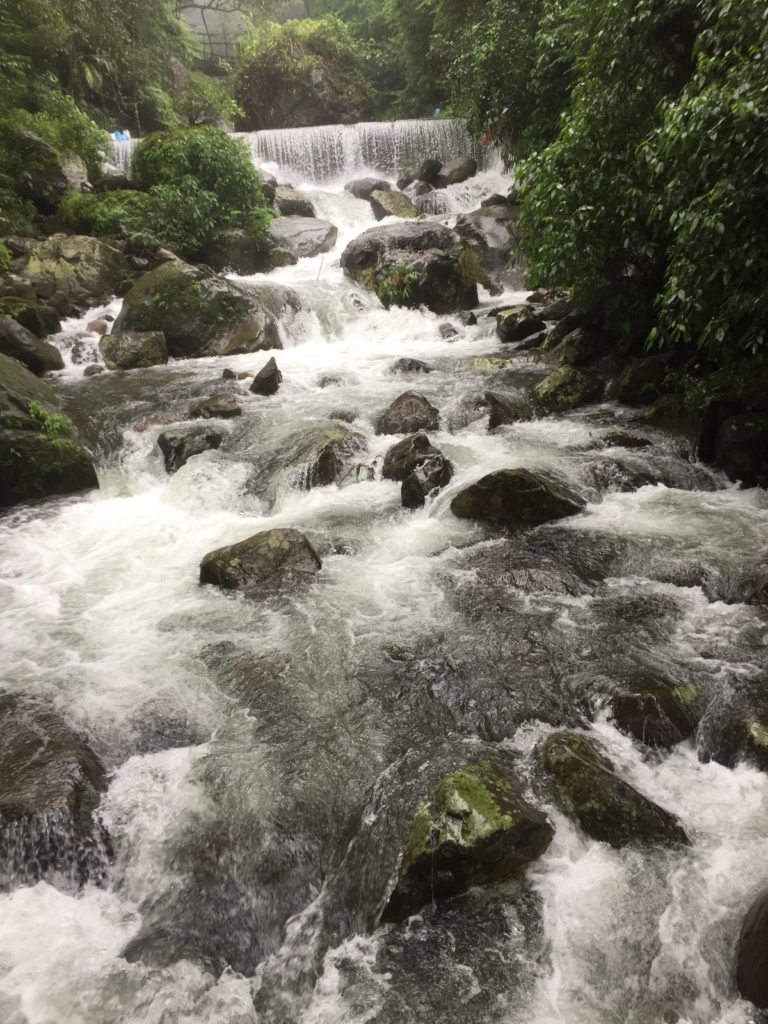 Read some of the rare stories of Mawlynnong - heard them first hand from villagers. Click Here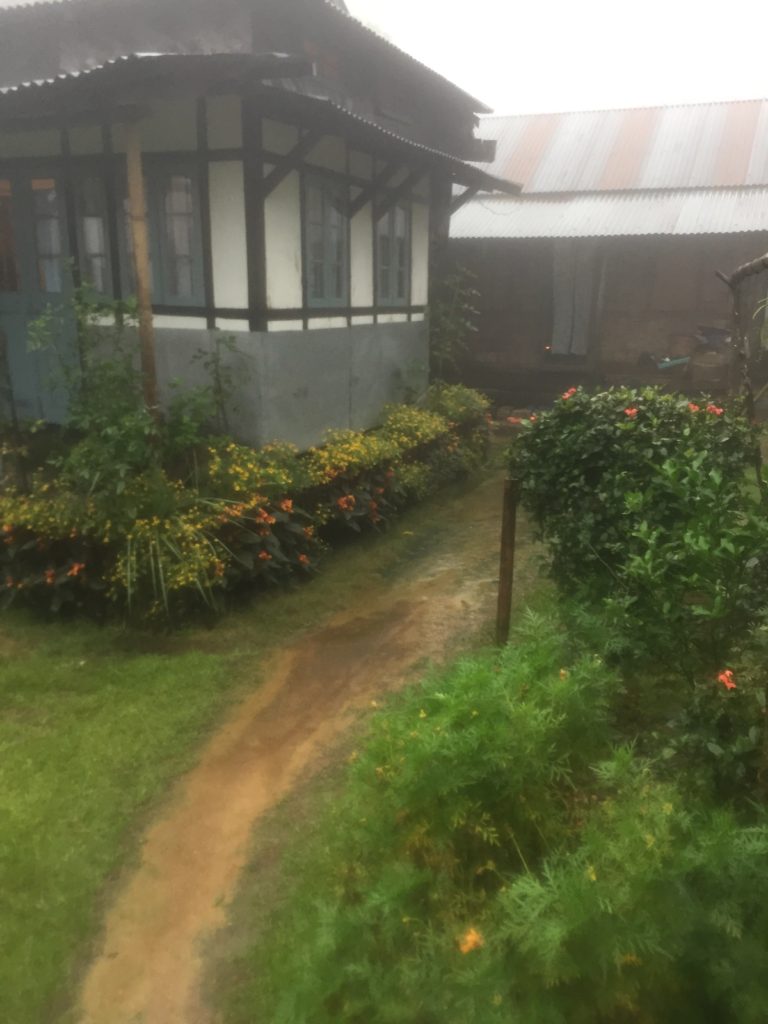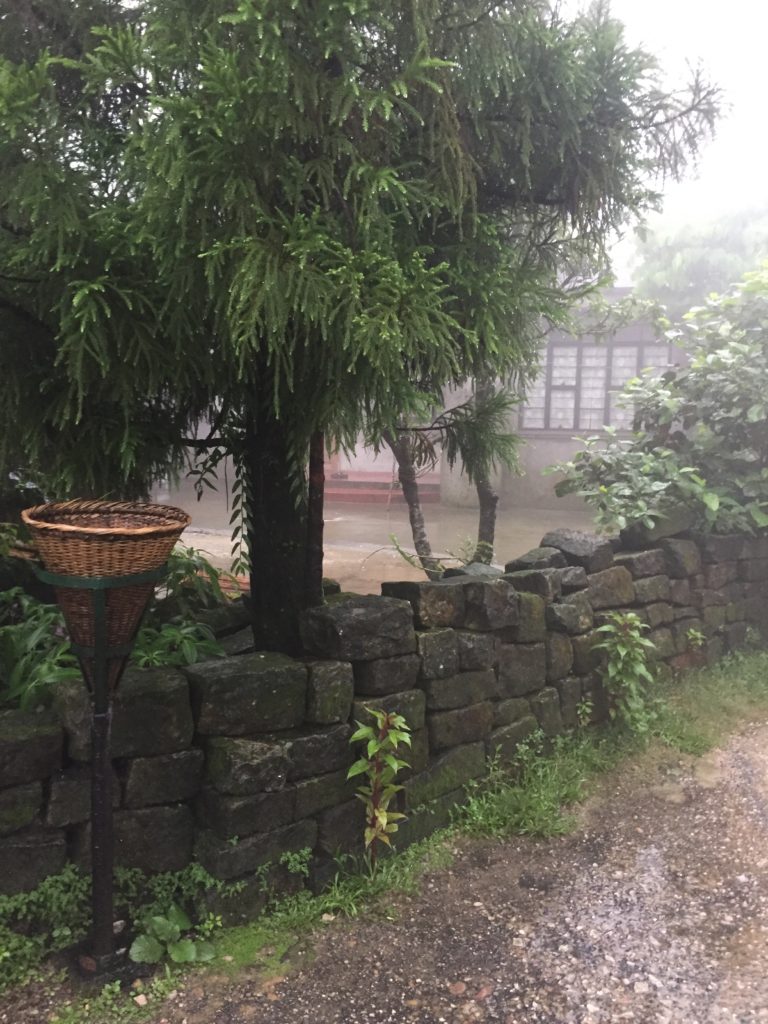 We had dinner together and had a lot of conversations!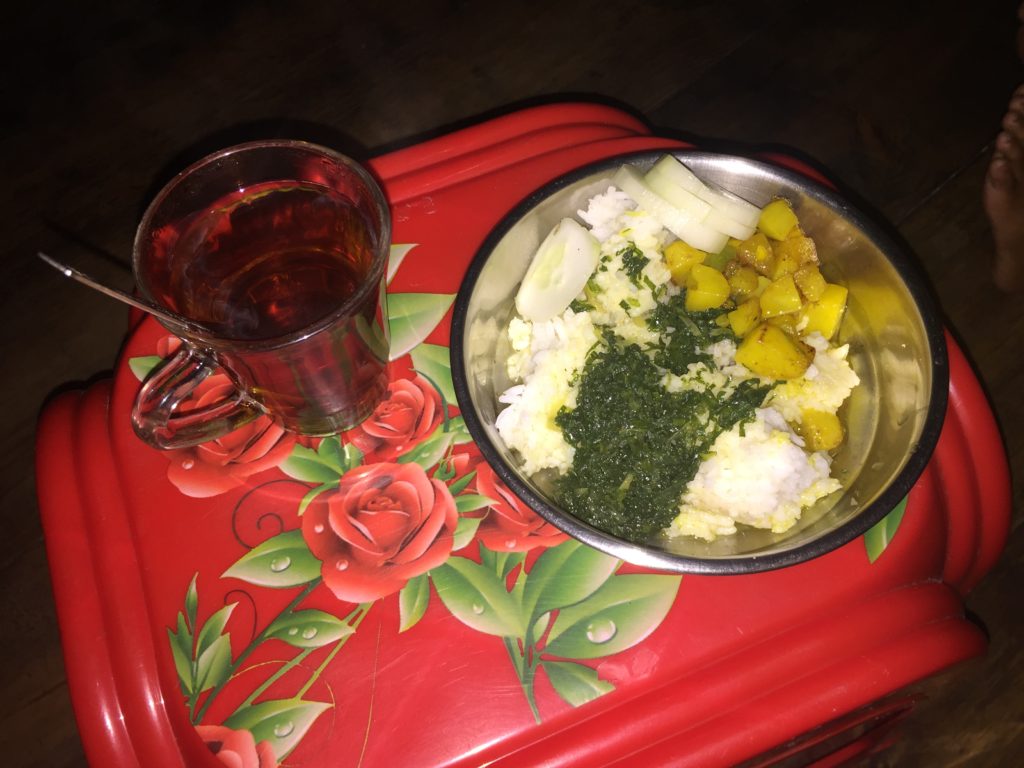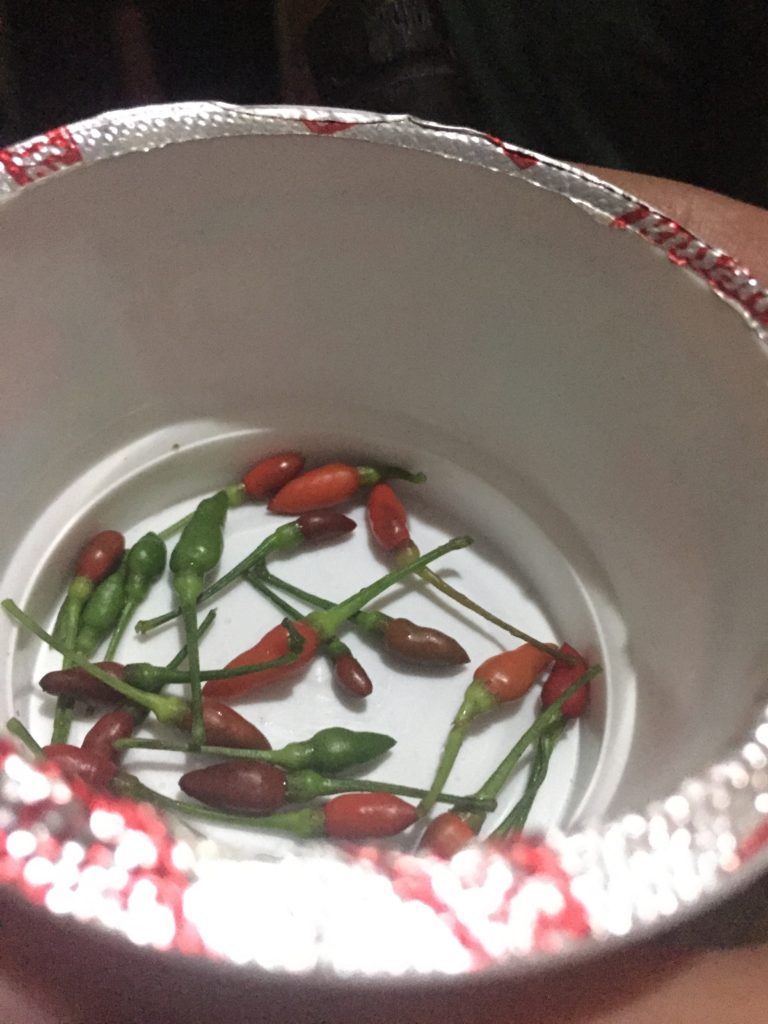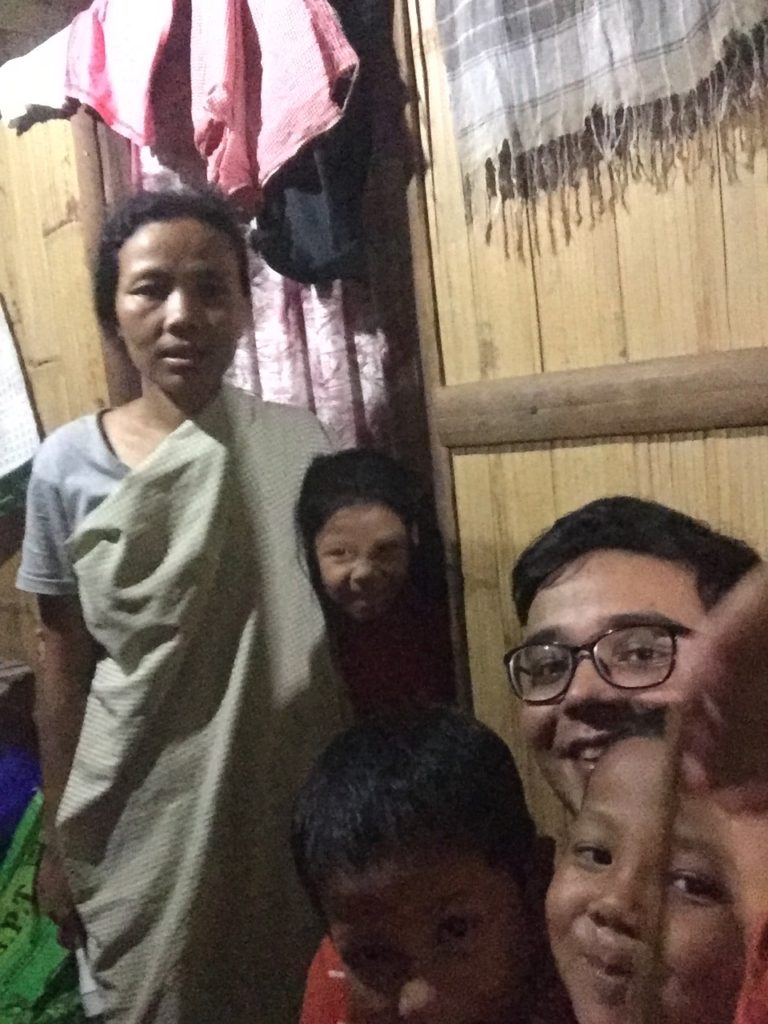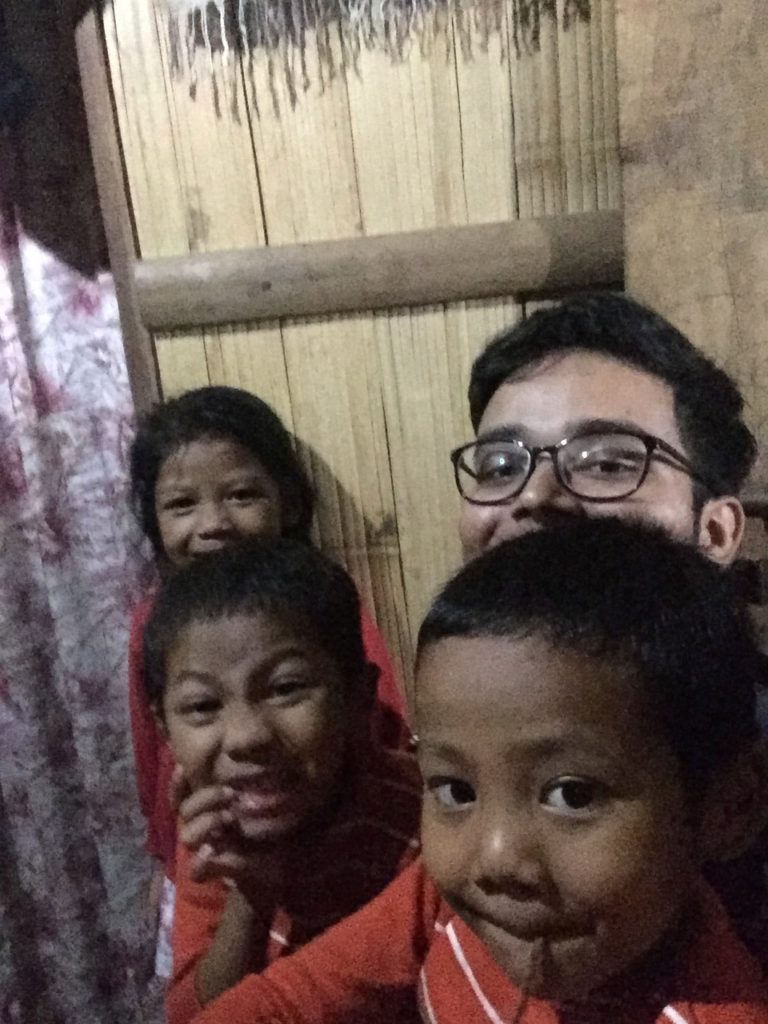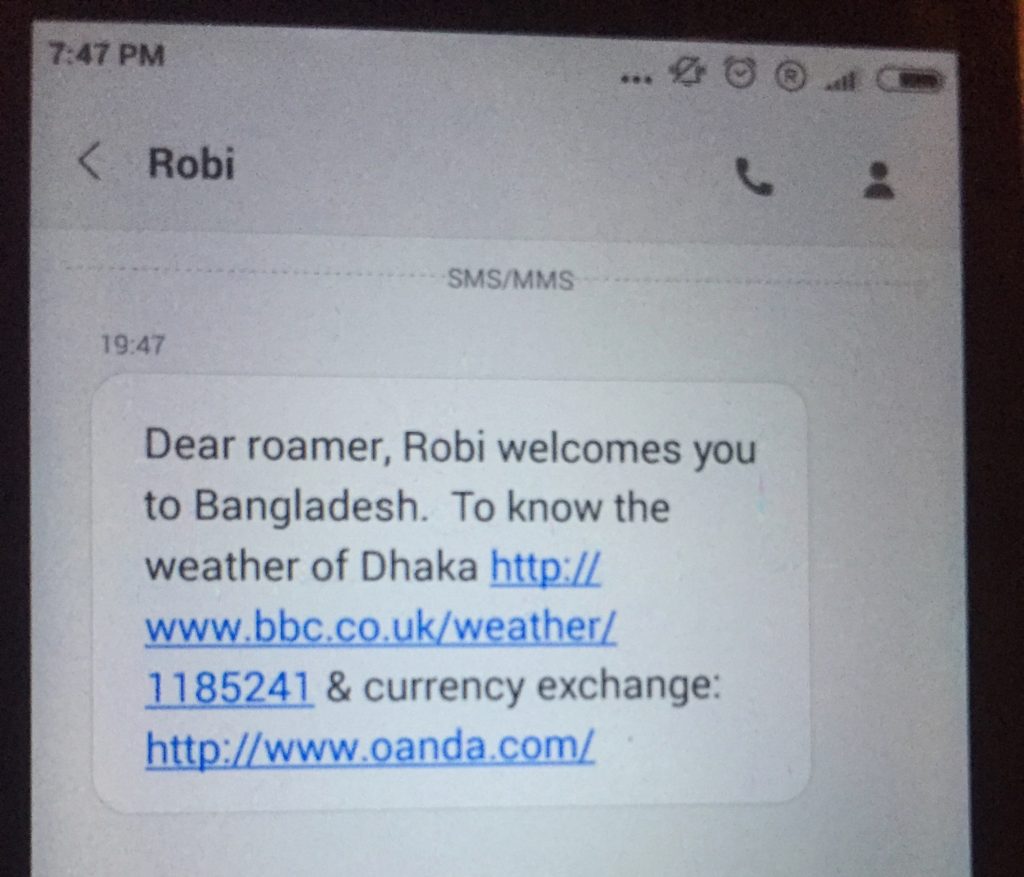 Must Visit: Dawki River, Shnongpdeng village, India-Bangladesh border, Borhill waterfalls, KrangShuri waterfalls
Dawki and Shnongpdeng - these are places near Bangladesh Border. Rather than taking the national highway route from Mawlynnong to Dawki, I took an alternate route which follows the India-Bangladesh border and has few waterfalls en route (Borhill waterfalls) - For this route, you take right after about 8-9 km from Mawlynnong towards highway (the highway is about 18kms, you have to turn before that). From there, I went to India-Bangladesh border (there is no fencing all along the border).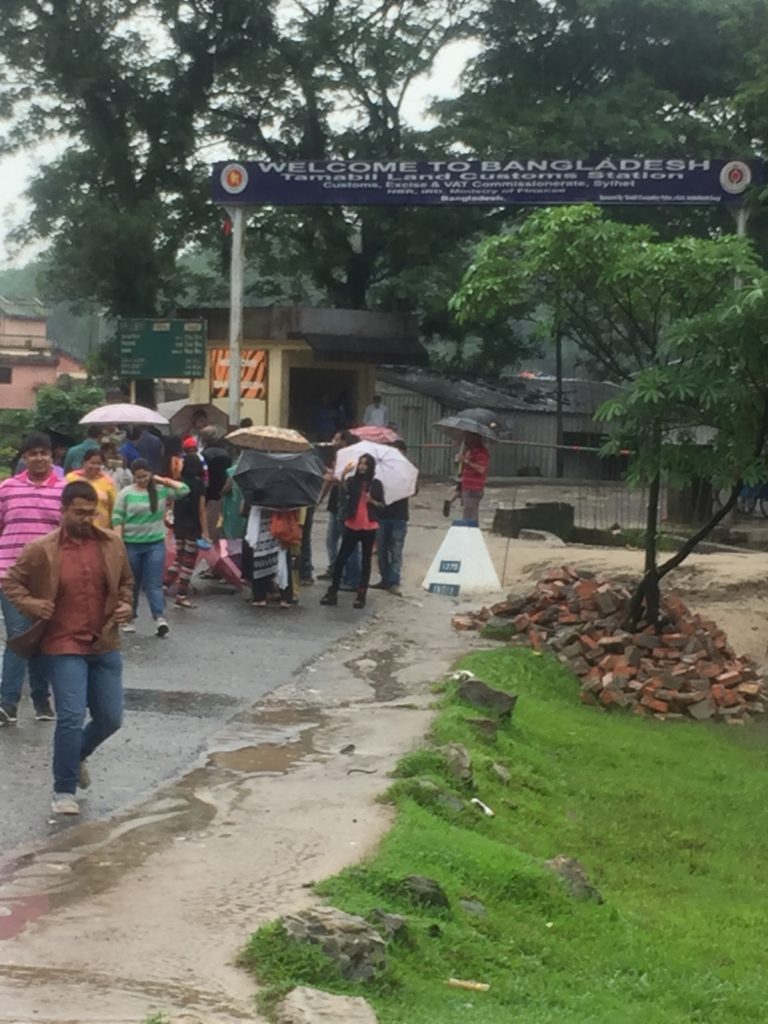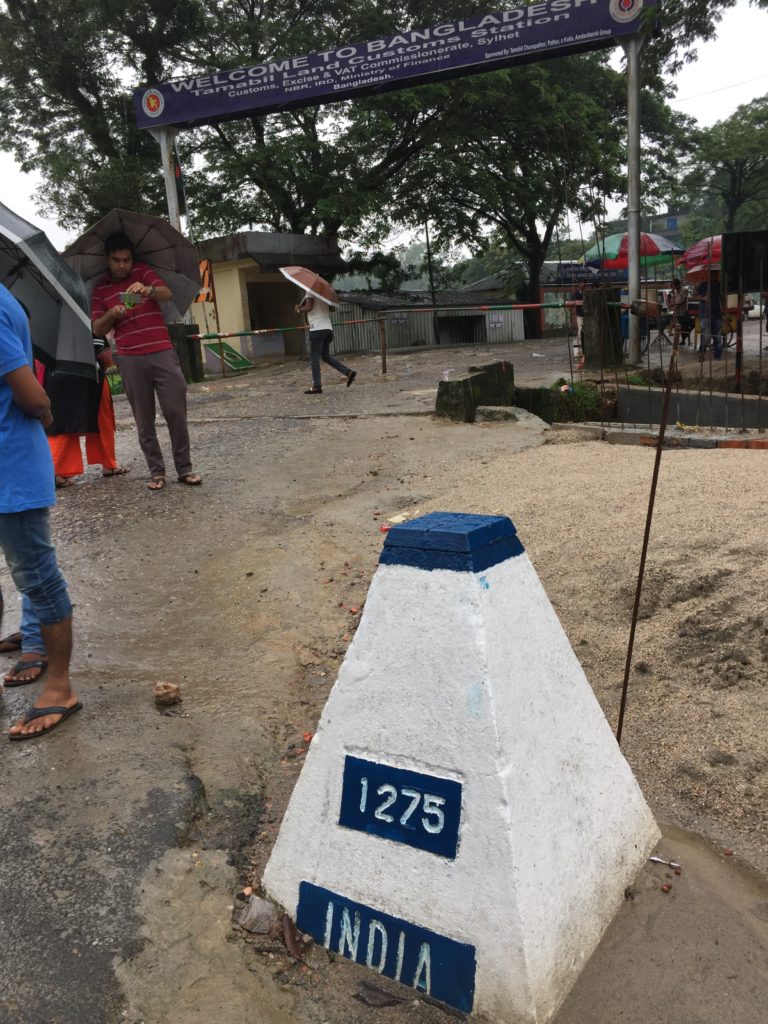 Then, I went to Shnongpdeng - the village where you can stay on an island which is covered by Dawki river from all sides. I didn't stay in the camp because that's better in the winters - I stayed in another homestay (Halatong Homestay, Manbha Kongwang). In winters, you can chill at the beach, do scuba/ water sports, take snaps in crystal clear water but this place is muddy in rainy season.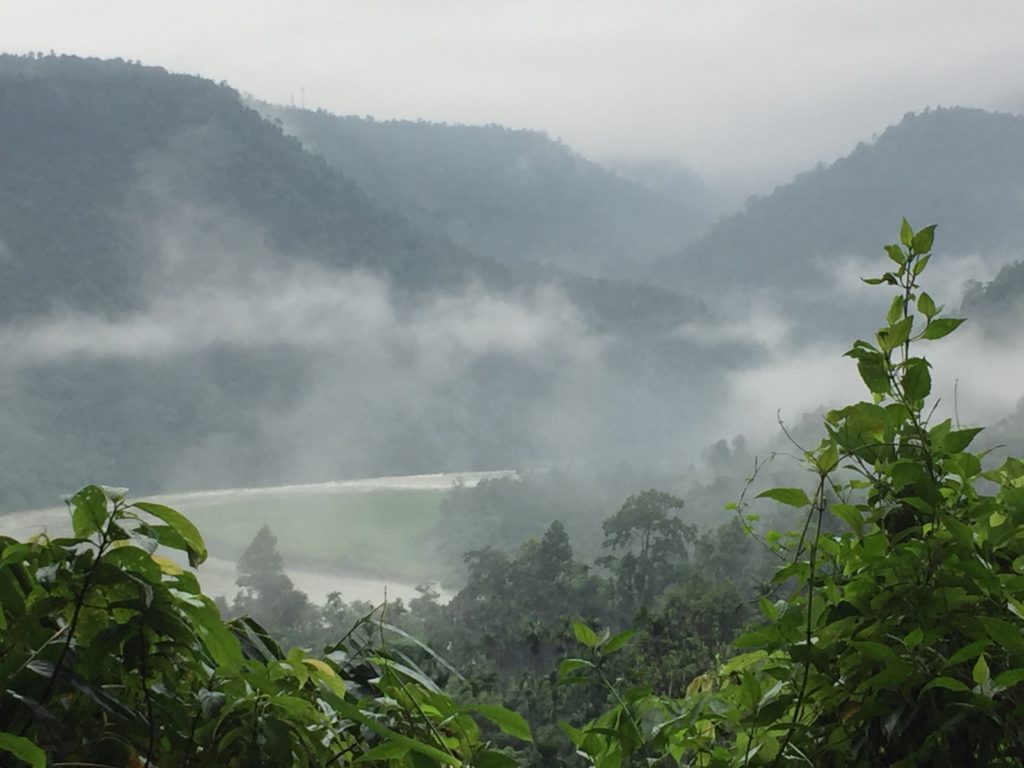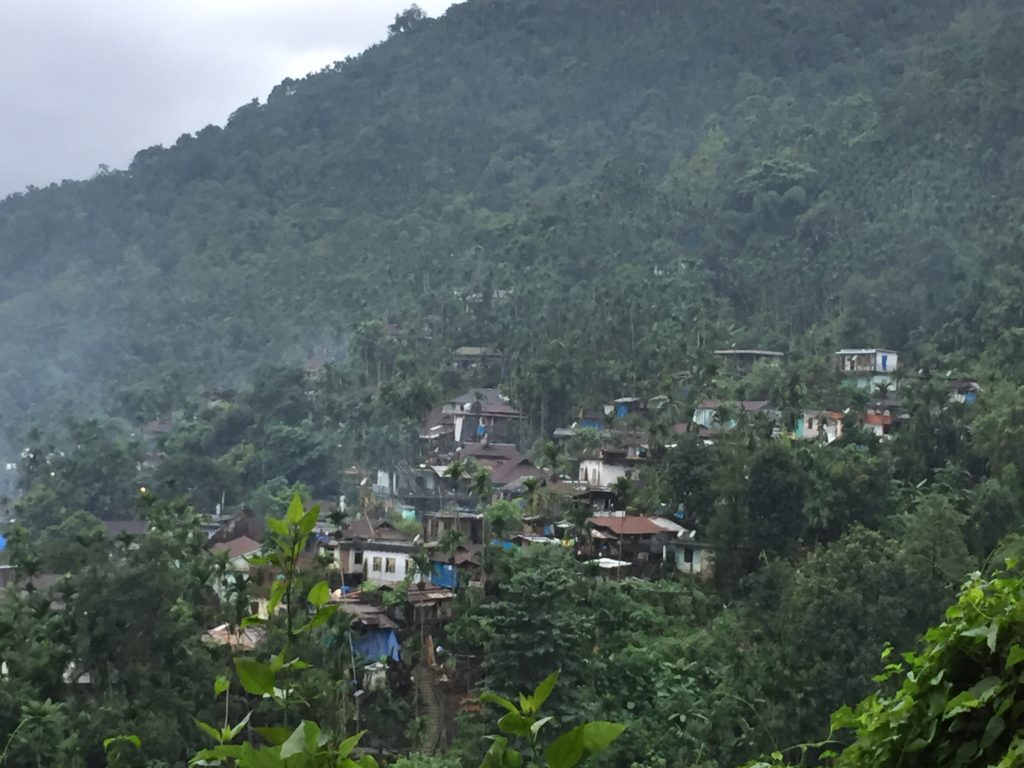 I settled in the place by 2 and went towards KrangShuri waterfalls. The waterfalls were good, there's a wonderful cave behind the waterfalls where you can sit and feel the force of the water.
Apart from that, this place was very crowded (maybe due to good accessibility - there's a 4 lane highway directly from Guwahati to Jowai) and somehow I didn't feel greatly attracted to it. Post that, I just return and had a good night in Shnongpdeng homestay.
Must Visit: Smit, Shillong City. Must try: Local rice beer, rice wine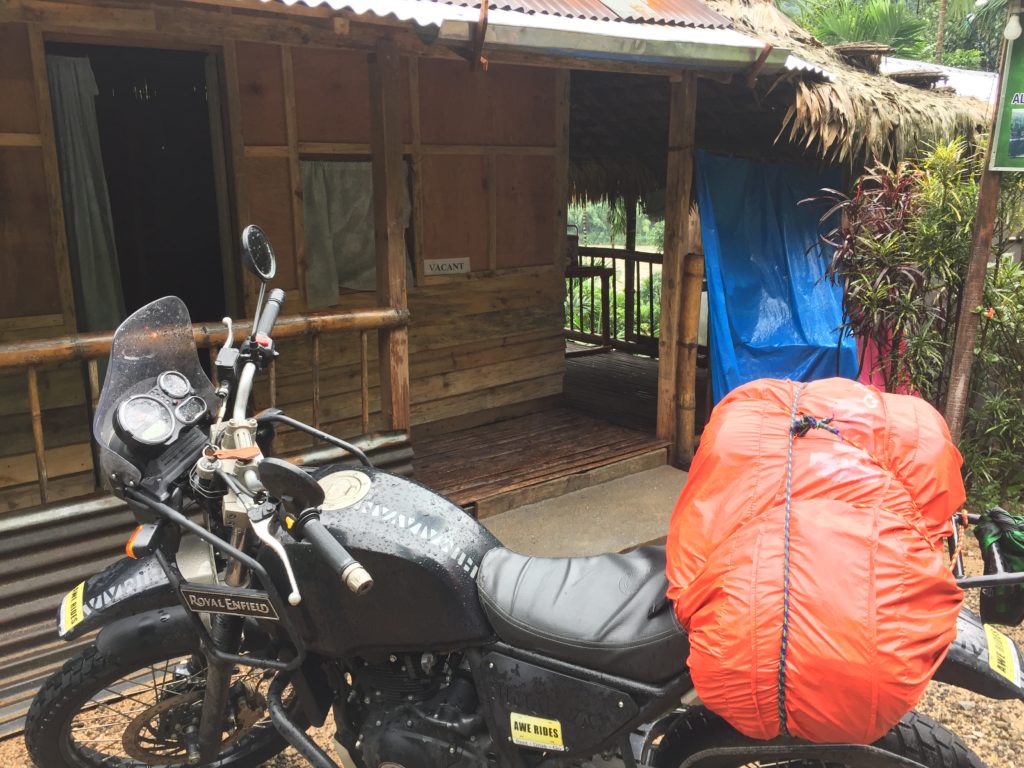 I took the same route back to Shillong - luckily it was less cloudy and the rains were intermittent today. Left around 10ish and reached Shillong outskirts by 1ish.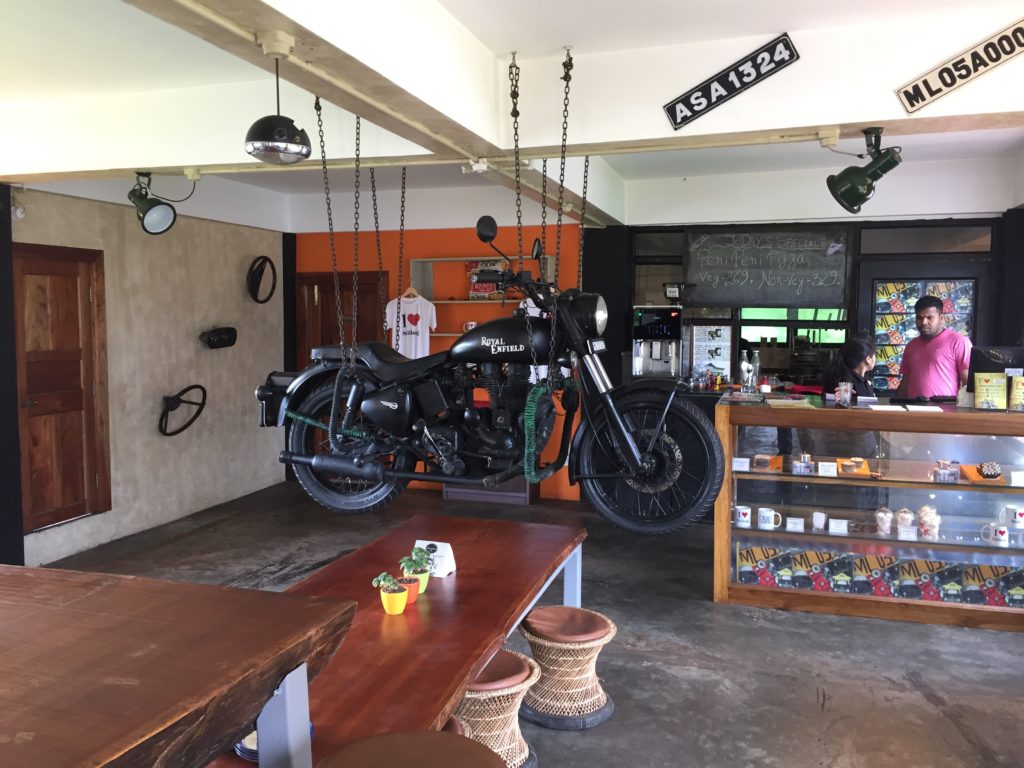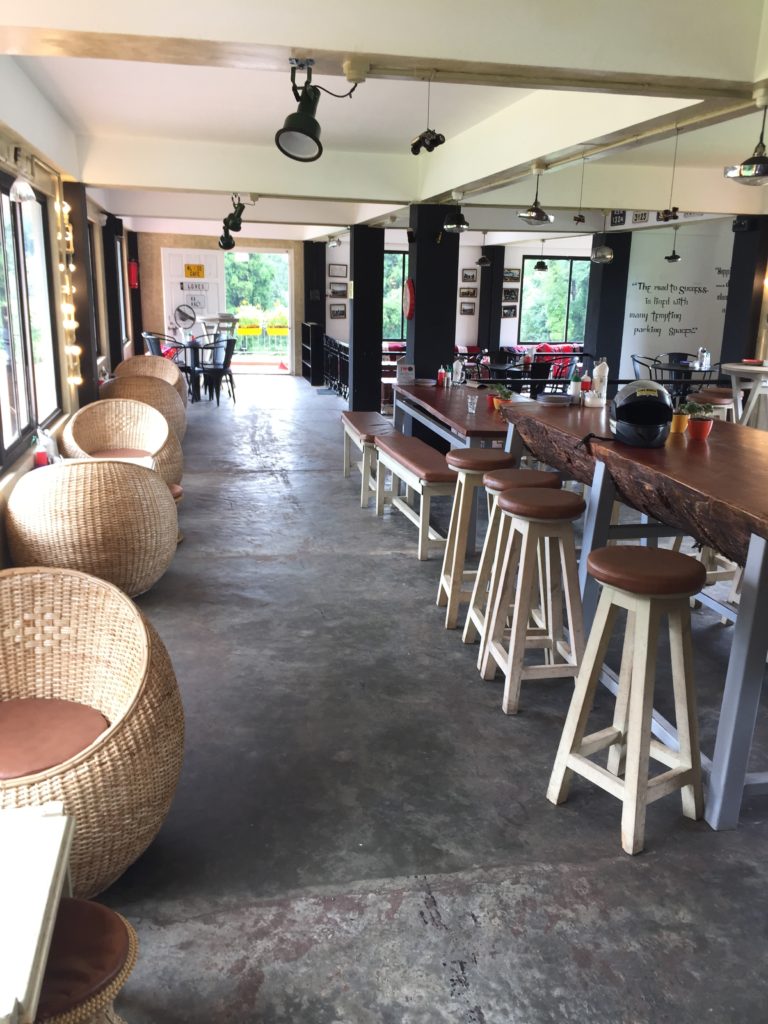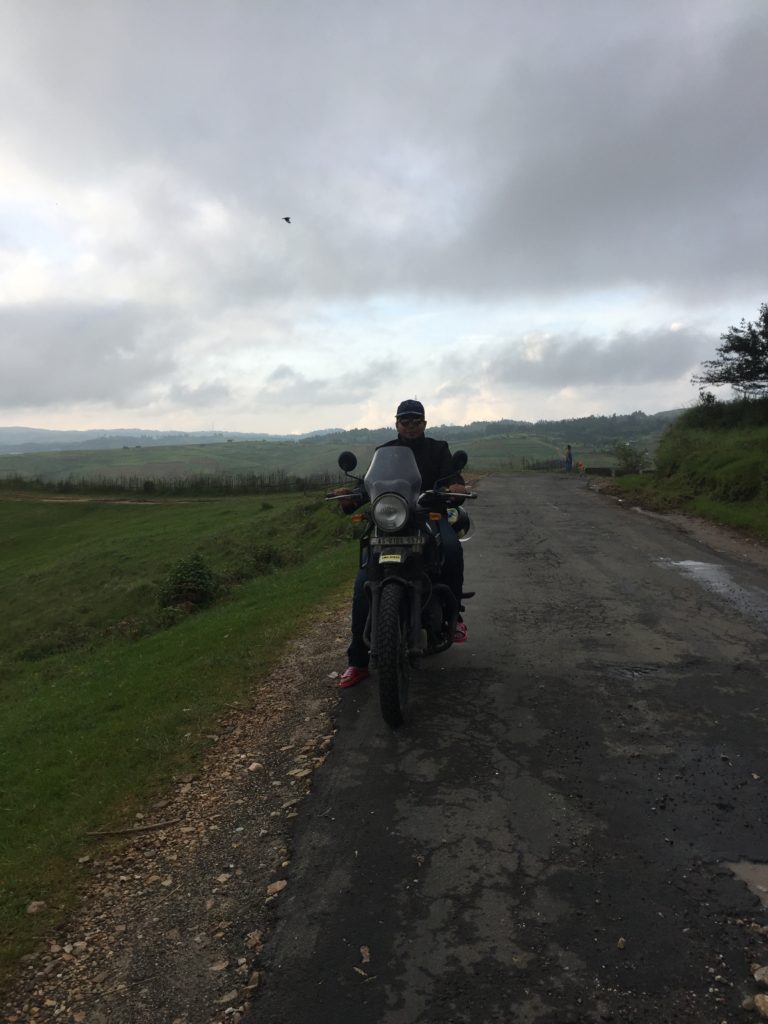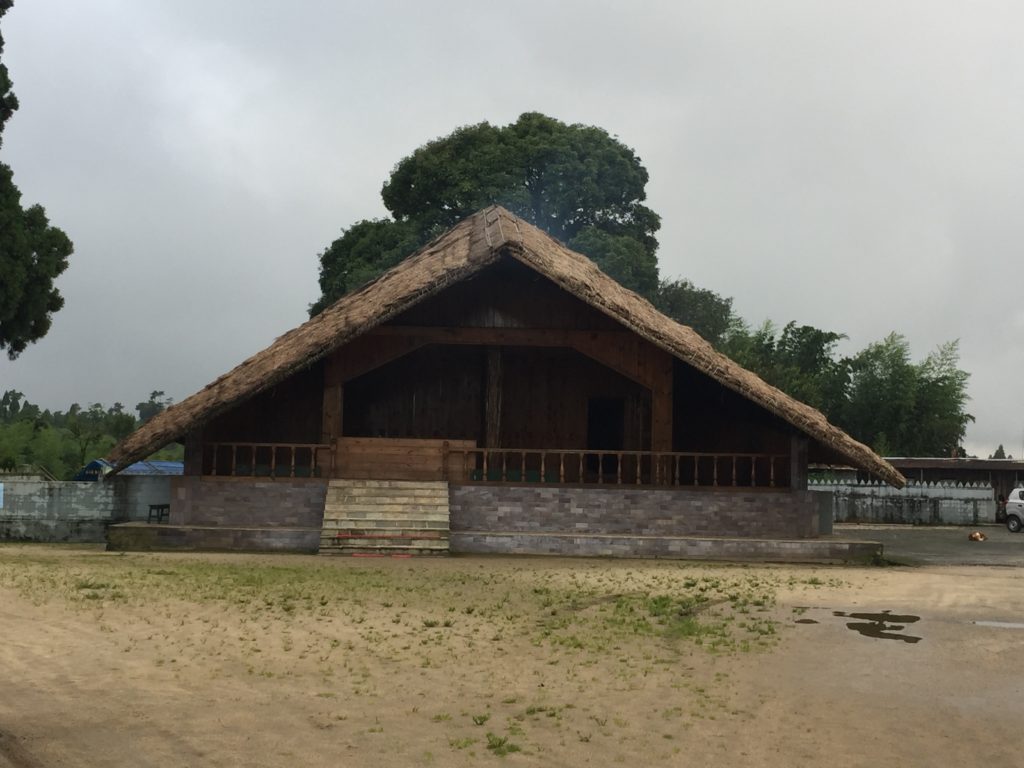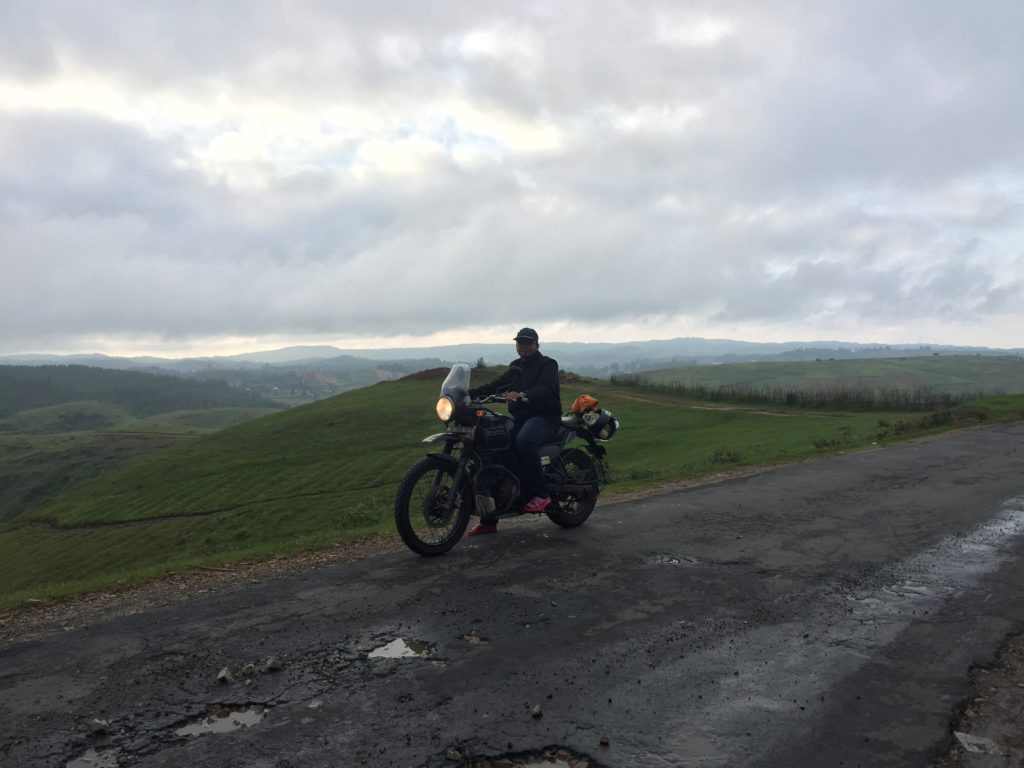 Had dinner at De-Ja Vu, walked the lanes of Shillong on return.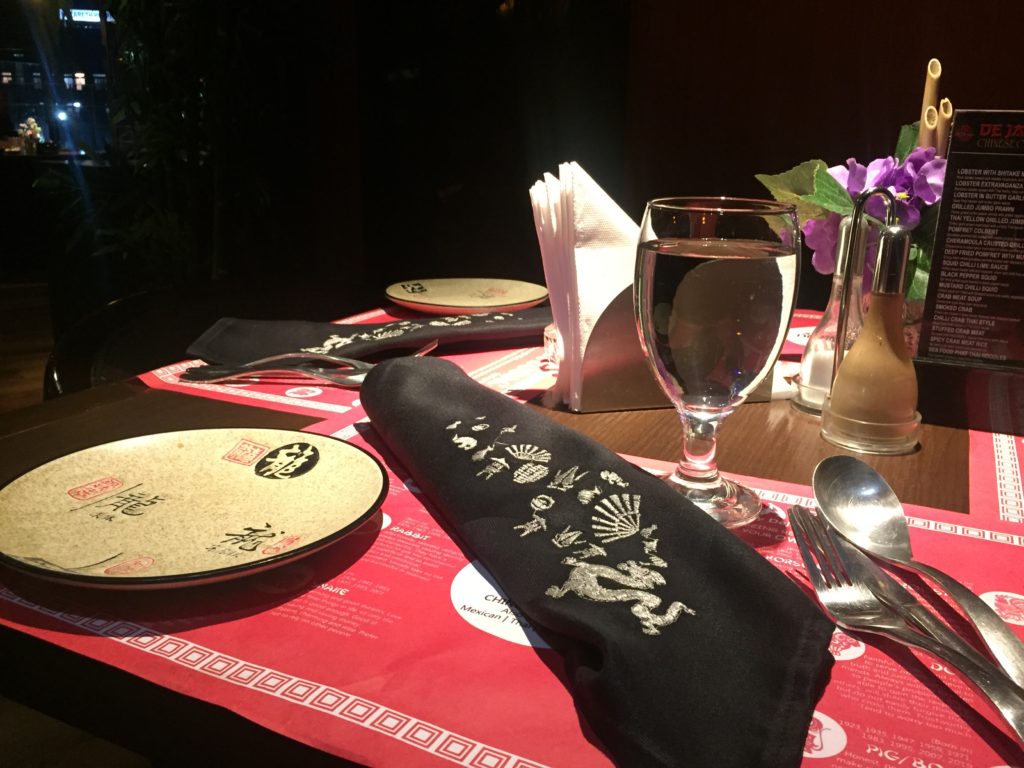 I had planned to go to Mawlynbna or Mawphanlur but it would have been very hectic and I was tired already from so many days of riding. So I skipped it - It's ok to skip!!!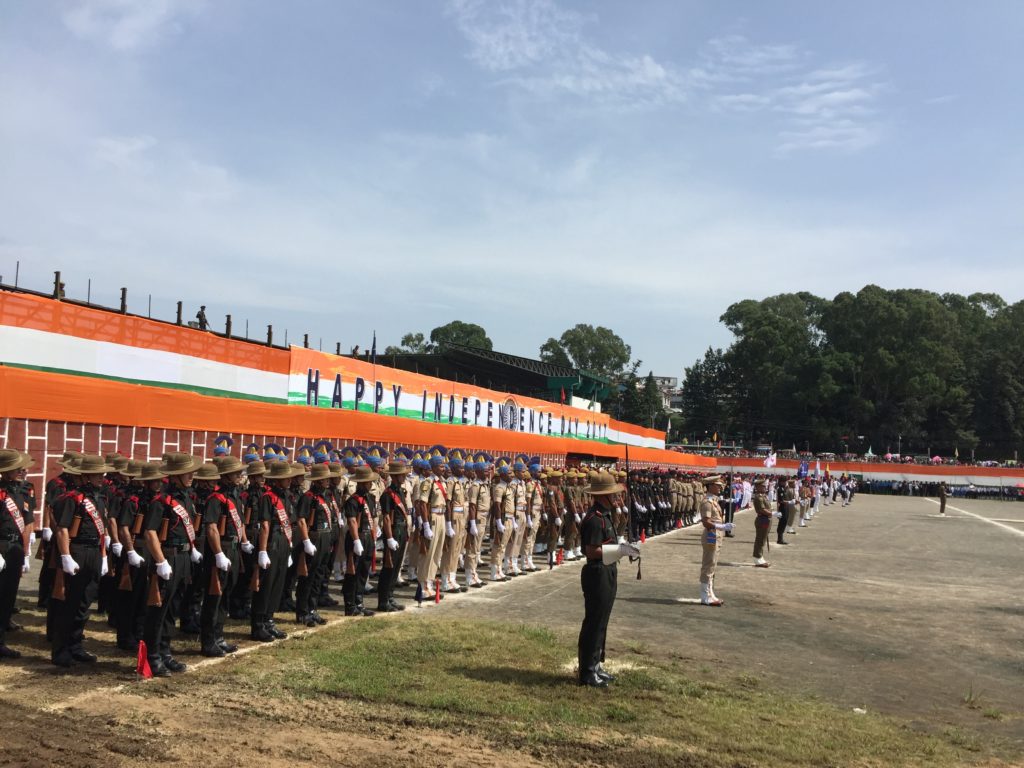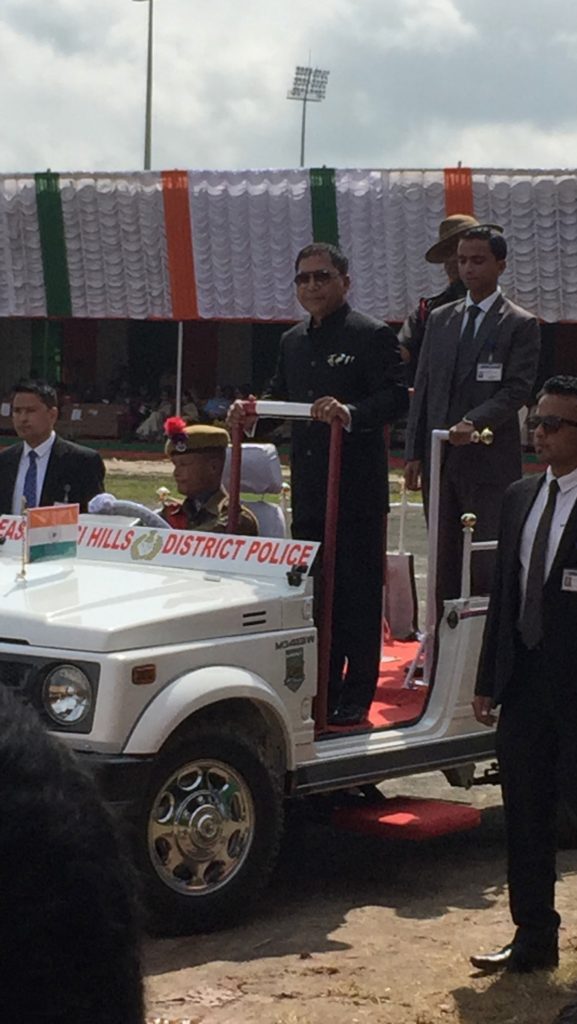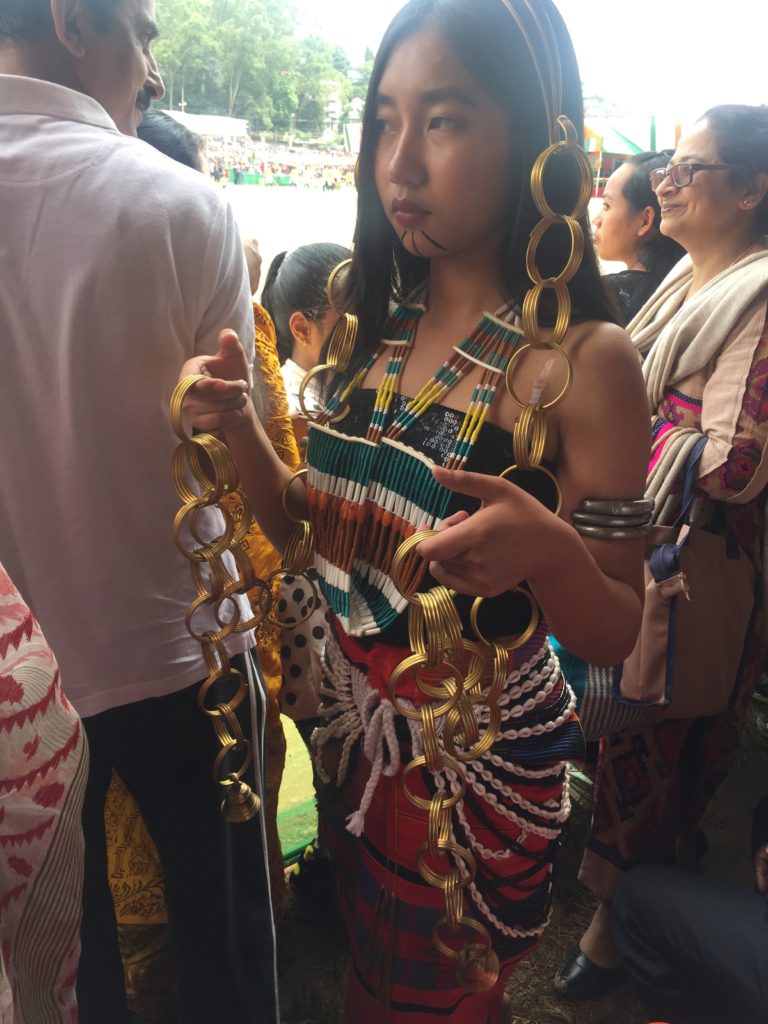 I left for Guwahati around 8:30 AM. Clear weather, took short breaks and had a great ride back. Picked some wild pineapples from the highway for family and returned bike by around 11:30-12pm.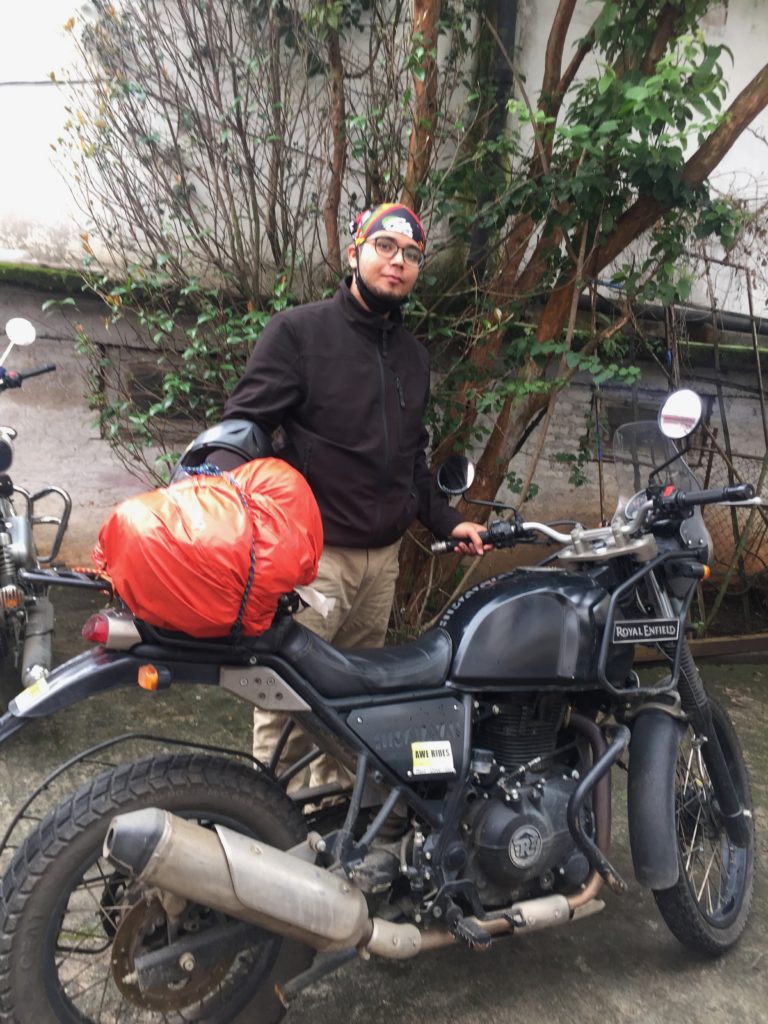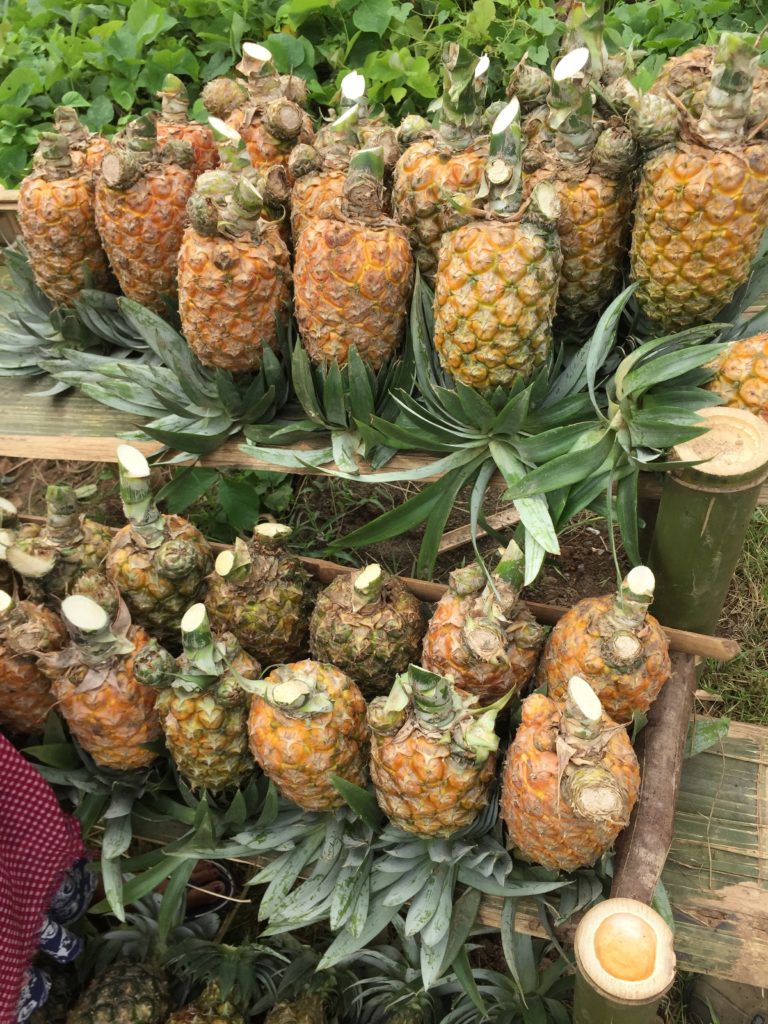 SHORT SUMMARY:
I took the following route, starting on the 8th August, 2017:
Guwahati → Mawphlang (via Shillong) → Sohra (Cherrapunjee) → Nongriat → Mawlynnong → (Dawki + Shnongpdeng) → Shillong (2N) → Guwahati
Important Tips for a great trip:
Mobile networks:
I had 1 airtel sim, 1 Jio sim. At least one of the two had network almost always - Jio more than Airtel. Airtel started acting weird from Mawlynnong/Bangladesh Border onwards. It was fetching Bangladesh tower network, not India's!
Live there, don't just stay:
Most of the places - Mawphlang, Mawlnnong, Nongriat, Shnongpdeng are villages with less than 500-1000 people (~100 households). Respect their surroundings and their lifestyle, don't ask for more facilities and more comfort - although you might get most of your demands if you are ready to pay, you are going to hurt the place's natural feel in the long run.
Don't look for a luxury meal or a heater or lots of fast food snacks at all places - try to get into their shoes and live life similar to how they live - experience the place and the people - don't just become the stereotyped ignorant Indian tourist - Meghalaya is not the place for that. 
Bike Riding:
Himalayan needs a good height/long legs - 5'10" would be a good minimum height if you'd like to drive it comfortably. There are manufacturing defects in this vehicle - about which you can read online / know from experienced people. Be aware of its fallbacks before you take it up. Monsoon is a big challenge and you should not drive in such heavy rains/cloud covers unless you have prior biking experience in mountains, especially around Sohra. Also, I rode about 740kms in these 8 days - but I only honked about 5-6 times in the entire journey. It helped me be more patient and make less disturbance in the surrounding. I think everyone should be conscious to minimize honking. 
Another observation:
At most of these villages, if you negotiate, you can reduce the price you're paying. But try to consciously give them things that you use. I gave one of the guides a laser/torch. Another person, I gave my shades. At another homestay, I gave away 3 shorts and 2 t-shirts - all in such condition that I personally loved to use them too. The tip you pay them might not be remembered, but giving away something close to yourself will make them cherish your stay and they'd use it more carefully than you'd ever use that item.
Things I carried:
Backpack - Carried minimum since I only had a 20Litre Quechua backpack. I wore this windproof/waterproof jacket along with this cargo for all 7 days - with t-shirts being swapped every other day based on which one is drier the other. Carry a pen/notebook/odomos/deodorant/good water bottle/extra polythenes (don't forget to take them back with you).
Contact numbers: 
Mbor: 8974269132 - This man is really one-stop shop. He knows all places, knows most local people, can arrange acco anywhere. He's a scuba/ caving expert with all kind of custom packages - he's taking a couple of people on a 15-day backpacking trip across Meghalaya (with public transport only), takes groups of 10-15 days on exploratory treks, etc. 
Awerides (Book your bike): 9854005002
Mawphlang: John - 9856455948; Warjri - 9856943249; MaplePine / Kenean Homestay - you can find number online.
Sohra (Cherrapunjee) - 5 pearls homestay - you can find number online
Tyrna: Minot / Cleven - 7422082355 / 8787780546; Serene Homestay in Nongriat - number you can find online
Mawlynnong: Nongroi - 8014950233
Shnongpdeng: Halatong Tourist Homestay - 8731096536
Shillong: Matshatsngi Holiday Home, Laban - You can find number online
If you liked this story, share it across with your friends & tell me your experiences too! Always up to listen to stories.
If you have any questions, feel free to reach out to me!