6 startups in Bangalore I tried this month & will absolutely use them again
There's a saying in Bangalore - if you throw a stone, it will either hit an IT guy or a startup guy. Working in Bangalore's startup district, Koramangala, I keep trying out startups. In this short article, I will be mentioning some of the startups that I recently tried and really liked what they offer.
I have added all the app links at the bottom. So if you want to just rush in, go ahead! :)
1. Droppt
What? A breakfast subscription model at Rs. 50/day where each meal is sumptuous and the delivery is always on time.
Why? Looking for a restaurant and ordering on a delivery app is definitely something I do not want on my to-do list first thing in the morning. And also, breakfast is the most important meal of the day! Why miss it?
My feedback: Variety ✅ Taste ✅ Quantity ✅ 
What you should know before you try:
Currently only available in Koramangala but you can subscribe to them so that you'll know when they launch elsewhere
They are a marketplace model. They do not run their own kitchens but have on-boarded restaurants (just like Swiggy/Zomato).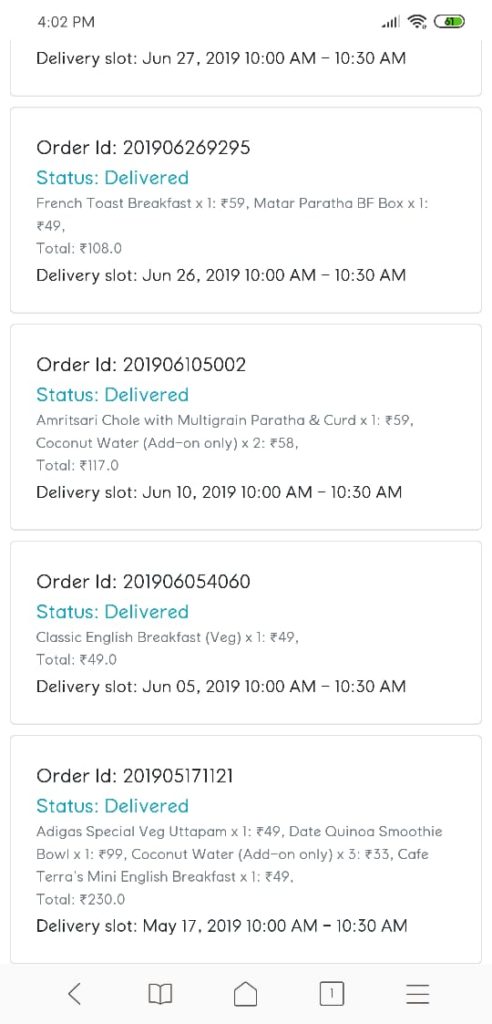 2. Ithaka
What? Get a travel expert to help you plan your next international vacation. (2 min read: How to plan the best trip of your life?)
Why? Travelling to a new country typically means either
Paying money to a travel agent and depending on them to create an itinerary for you OR
Countless hours of Google Search and talking to other travelers (not easy to find always) to know what / how to do / where to stay
With Ithaka, the entire process is cleaned up and simplified for users.
They shortlist top cities/locations, activities and hotels for you after

understanding your travel expectations and state of mind

.
They will get you the cheapest prices in the market. And if they can't get the cheapest price through their internal portal/tie-up, they will just give you booking.com or any other link where it is the cheapest.
My Feedback: I am an avid traveler and stick to creating my entire itineraries. After doing my own primary research, a friend told me about Ithaka. It really helped because having an expert and lot of RELEVANT data in the app makes life easier. It helped me freeze my plan sooner and it also off-loaded the hassle of booking and looking up the best price.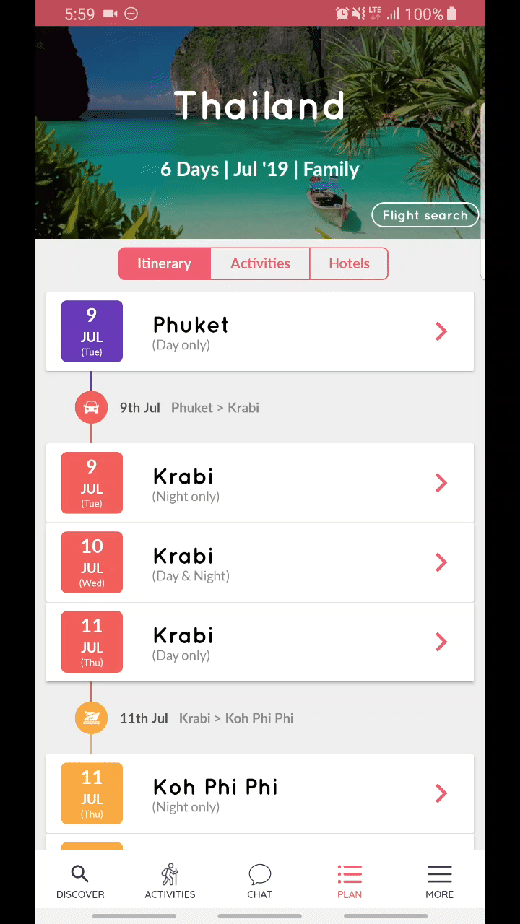 3. Knappily
What? They publish ONLY 5-6 news cards every day. These are generally the most important news across categories (politics, sports, business, tech, etc.)
Why? You might think why should you try Knappily instead of so many other news summary apps (InShorts being the most popular one)
A short 100-word snippet of news along with the option of spending 3-4 mins to read 5W1H (What/Why/When/Where/Who/How) about that news.
The 5W1H is completely prepared by Knappily's in-house editorial team.
My feedback:
I found the details of the news articles driven more by complete facts instead of opinions/biases
No focus "masala" or "viral" news really matters to me and they keep do well on that
Once in a while, there's a card that's about a specific history (related to that date in the past) or a specific event. That knowledge is something that I would not have gained otherwise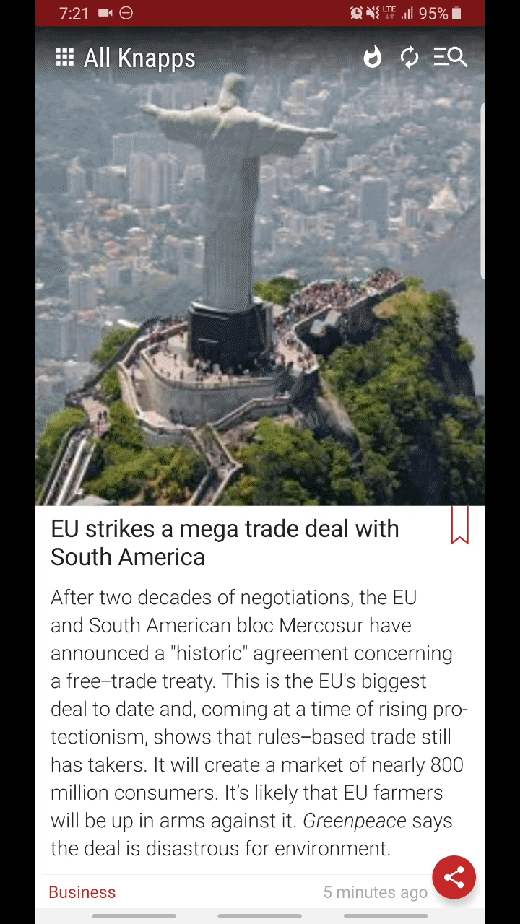 4. LBB (Little Black Book)
What? LBB is an app where you can find a plethora of information on local shopping, events, and cafes.
Why? In the time where Zomato is completely making your searches driven in the manner they want (read paid), LBB gives you high-quality content curation and reviews about places and things to do. Also, a lot of events like shopping festivals or food festivals that are not found on BookMyShow or Zomato are generally found here.
My Feedback: Last week, I wanted to look up for a place to work on the weekend. Found this article about The Bohemian House and ended up spending a couple of hours there! Once I wanted to order a gift for a friend (girl). While it might seem very difficult at the onset, LBB's "shopping section" has just the right set of items that girls would love to have.
P.S. This app is GOLD 💰💰💰 for women. If you haven't used it yet, go use it now!
5. Bounce:
What? An on-demand service to instantly book a self-drive two-wheeler anywhere in Bangalore
Why? Cheap, convenient & hassle-free.
2-3x cheaper than cabs (at least)
No hassles/human handshakes in the process - booking the trip to ending it, all of it completely automated.
My Feedback:
In my first booking, the bike had a starter issue (1st week, June 2019) and I ended up going back home by auto. In my second booking - the bike had no helmet. But since then, I have taken about 6-7 rides and the experience has been very smooth.
Because of poor behavior by other users, there is a chance that your booked bike might not have a helmet or might have bike start issues or a bit of pain in starting/ending trip.
You might have to walk 0 - 1km to pick your bike from its current location.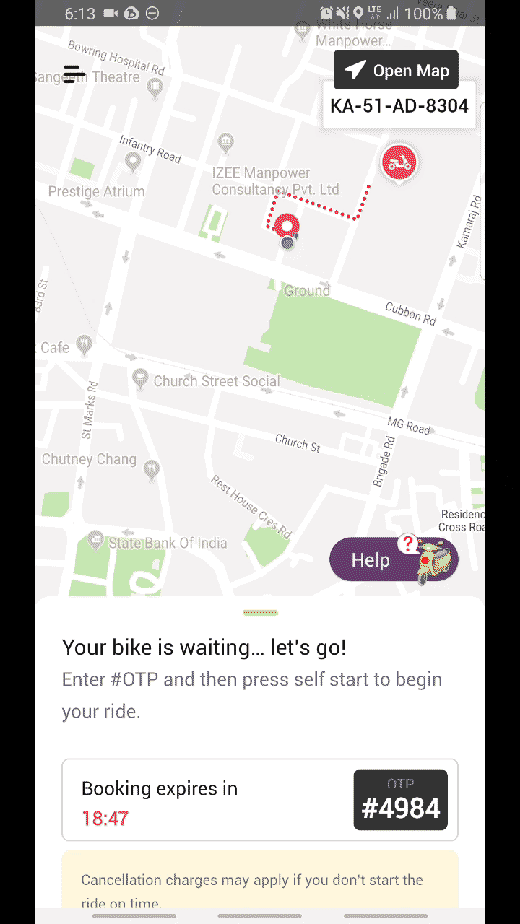 6. QuickRide:
What? A peer-to-peer ride-sharing app primarily targeted for daily commute to work.
Why? While Ola & Uber pricing and availability start to become a pressing issue in peak hours, QuickRide helps in connecting you with verified people traveling to the same/nearby zone.
As a passenger, you save on money (3-4x cheaper than Ola/Uber) ~Rs. 5-6 per KM. As a rider-giver, you end up recovering your fuel cost (or slightly more) and you have companions for daily office commute
If you are able to find a group of people who travel in the same direction every day, the hassle of booking a cab is in the past
You help reduce the number of vehicles on the road (and indirectly, pollution)
So, it's a WIN-WIN-WIN (Nature-passenger-driver)
My Feedback:
I have taken about 3-4 rides as a passenger and given ~5-6 rides a rider. The experience with co-commuters has been very good. The user density of QuickRide in my area of residence is slightly less (MG Road) but is better around my place of work (Koramangala).
QuickRide for Airports is an amazing use-case. Went to Bangalore airport for Rs. 125 in a hatchback.🤘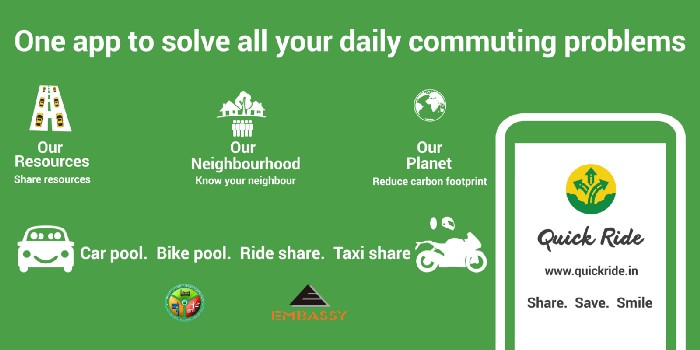 P.S.: Their notifications are quite spammy and difficult to stand beyond a point.
Click below for App / Website links:
Ithaka website, app for iPhone, Android
Knappily website, app for iPhone, Android
LBB website, app for iPhone, Android
Bounce app for iPhone, Bounce app for Android
Quickride website, app for iPhone, Android
Do share your experience about using these apps with me!
Also, don't forget to share about these apps with your friends!